Good morning y'all! Today I wanted to do a quick post about what I hope to read this weekend.  I will be at home for most of the weekend so I'm hoping to finish a couple of things.
The Leavers by Lisa Ko – I am in the last 150 pages and I hope  I'll be able to get this knocked out tonight.  I'll do a review once I'm finished with it.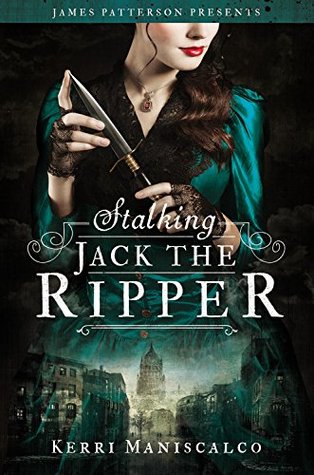 Stalking Jack the Ripper by Kerri Maniscalco – This is on my October TBR so I'm hoping to make substantial progress through this one.  I have heard mixed reviews, so I can't wait to see what I think.
Everything I Never Told You by Celeste Ng – I'm listening to this audiobook and I am a little over halfway done with this.  I'm really enjoying this book. It's an intense character study about parental expectations and what it can do to children.  The writing is so consumable.  I will probably be close to finishing this while I'm at work today.
Lastly, I am still working my way through Harry Potter and the Order of the Phoenix.  I know, I should be done with it but I have been having other things to read.
That's all that I hope to get through this weekend.  What are you reading this weekend?  Have you read what any of these books? What did you think? Let's chat in the comments.
Much Love,
Tasha