This particular post has been going around Booktube for a couple of months now.  It was first seen on Mercedes from Mercy's Bookish Musing's channel, who is one of my favorite booktubers.  She went through and picked 5 books from her TBR shelf that she felt that she would give 5 stars to and she did a second video where she discussed if she did in fact give 5 stars to them. It kind of took off on Booktube and in the book blogging community so I decided to jump on the bandwagon.  Here are 5 books that I currently own that I believe will be 5 star reads for me.
Song of Solomon by Toni Morrison – I don't know exactly what this is about, but from what I've heard about Toni Morrison's writing, I have no doubt that I will be enthralled by her storytelling.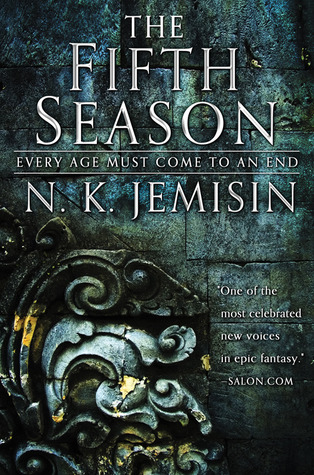 The Fifth Season by N.K. Jemison – This is book one in the Broken Earth Trilogy, the third book has just recently released, and it sounds fantastic.  It's a fantasy/dystopian type society with strong female characters.  Sounds like things that I thoroughly enjoy.
Princess Academy by Shannon Hale – I read Real Friends, a graphic novel, by Shannon Hale and loved it.  I liked her writing style and the way she was able to accurately portray children.  I did not read this when I was younger, but I do love me some middle grade.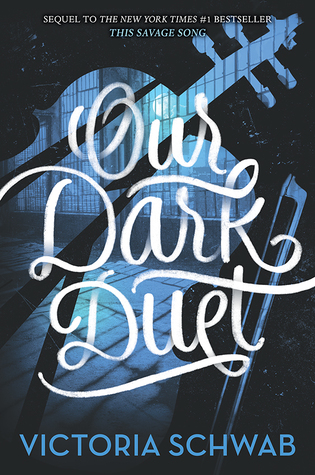 Our Dark Duet by Victoria Schwab – This is book two in the Monsters of Verity duology.  This Savage Song, the first in the duology, was almost a 5 stars for me and I have heard that this one is even better.  I enjoy this better than Victoria Schwabs adult fantasy series.
Sing, Unburied, Sing by Jesmyn Ward – I recently read Salvage the Bones by her last month and LOVED it.  Her writing just spoke to me in ways that I cannot even describe.  I have very little doubt that this will be a 5 star read for me.
These are 5 books that I believe once I read them, I will be giving 5 stars too.  What are some books that you expect to give 5 stars to, but you haven't read them yet?  Let's chat in the comments.
Much Love,
Tasha Mays