Hey y'all! I thought for my first post of the year I would do a quick January TBR. I want to stick to my TBR a little more this year because I don't want that down time I have in the middle of every month where I just don't know what I want to read. Also, I have implemented a TBR jar where I will be putting in 1-2 books that I pick at random to work on getting my physical and kindle TBR down. I love my library, which I will still use, but there are too many unread books in my possession that need a little love. Here are the books that I plan to read in the month of January.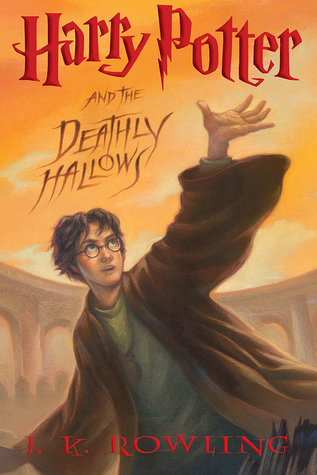 Harry Potter and the Deathly Hallows by J.K. Rowling – I did not achieve my goal of completing this series in 2017 because I did not do a whole lot of reading the last week while I was off of work. No synopsis is needed because we all know what Harry Potter is about.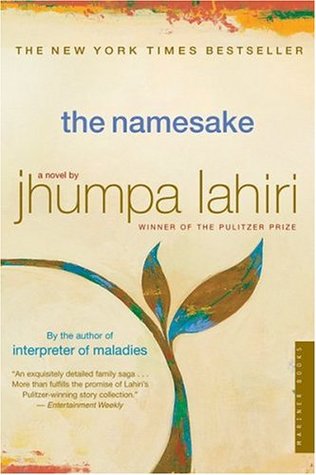 The Namesake by Jhumpa Lahiri – I read Interpreter of the Maladies last year and I enjoyed most of the stories.  I liked how Lahiri was able to show different aspects of the immigrant experience for people from India.  It was interesting and it's a region that I am greatly interested in. The Namesake is one of her novels and I can't wait to start it.  Also, if I enjoy this novel, she is coming to my area this month and I would love to hear her speak, so I figure I should read more of her work.
The Bear and the Nightingale by Katherine Arden – This is a Russian inspired fairytale and I have heard nothing but good things about this novel. Since it's actually cold in Texas this seems like an excellent read for the cold month. I won an advanced reader copy of the second book in the series and I want to read it. Katherine Arden is also coming to town to promote the second book toward the end of the month, so I really want to read this before that event.
Old Man's War by John Scalzi – I want to read more sci-fi in 2018 and I've heard that this book and this author are a good way to get into the genre. Apparently, this book is about a war that's going on and to become a soldier you have to be 89 years old to be drafted. The protagonist is a newly widowed man and he is drafted for this war. I have heard this book is funny and full of political intrigue. I'm kind of excited to read a sci-fi novel.
This month I picked two books out of my TBR jar and they are:
The Diabolic by S.J. Kincaid – This is the first book in a young adult series (duology?) that is about a Diabolic who has is created to protect her human. The diabolic must then take the place of the human girl for some reason and she starts to develop human emotions and there is political intrigue (my synopsis is bomb right? lol). I can't wait to read this and if I like it I will continue with the series.
Echo Volume 1: Approaching Shatter by Kent Wayne – This is a random kindle book that I got for free.  I believe this is a dystopian, and that's all that I know. It has pretty good reviews.
These are the six books that I plan on reading in the month of January. What are you planning on picking up to kick of 2018? Let's chat in the comments.
Follow me on all of my social medias:
Twitter: @amaysn1
Instagram: @tashalikesbooks
Goodreads: AmaysnReads
Much Love,
Tasha