Hey y'all!! I'm here to go over what I read last week and over the weekend. I had a pretty decent reading week and I'm so hyped. I found a new favorite author and a new favorite world that I gotta go visit. Here is what I finished last week and what I'm pretty sure I'm going to read this week.
Finished:
Old Man's War by John Scalzi – This was my first adult sci-fi and I have thoughts.  I will be putting a full review up for this book this week.
The Soul of an Octopus by Sy Montgomery – I listened to this on audio and it was very interesting.  The audiobook is narrated by the author which helps with getting you into the story. The facts about octopus were very interesting and I liked how she equated their experience to humans. This is definitely a good one to listen to if you just want a quick non-fiction about animals.
Nevermoor: The Trials of Moorigan Crow by Jessica Townsend – OMG! I absolutely adored this book! I will definitely be doing a full review of this book. This is a middle grade book that follows Moorigan Crow who is considered a "cursed" child. She is to die on her 11th birthday but she is whisked away to another world by the mysterious and whimsical Jupiter North.  I don't want to go into detail here but my full review will be full of gushing!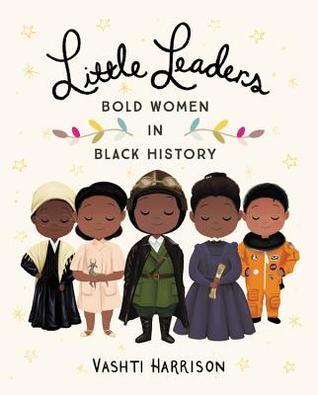 Little Leaders: Bold Women in Black History by Vashti Harrison – This is a children's picture book in the vein of Good Night Stories for Rebel Girls. This book has famous and lesser known Black Women who have made their mark not only in Black History but in American History. I again will be doing a full review for this book soon. (This is going to be a review heavy week, but I have so much to say!)
What I'm Currently Reading:
The Prey of Gods by Nicky Drayden – This is a sci-fi/fantasy book set in a futuristic South Africa that follows several characters. I'm only 20% in so I've mainly just met the characters and I'm figuring out what they are.  The writing style is engaging and I have been reading this book fairly quickly.
Ghachar Ghochar by Vivek Shanbhag -This is my current audio listen.  It's a really short audiobook that I will probably finish in the morning at work. It is a family drama about a poor family in India who start a successful business and they are suddenly thrust into a lot of money.  This book is examining what happens to a family and how the dynamics shift once money gets involved.  It's written in a stream of consciounes style that I actually enjoy and I am flying through this book.
What I'll be picking up next: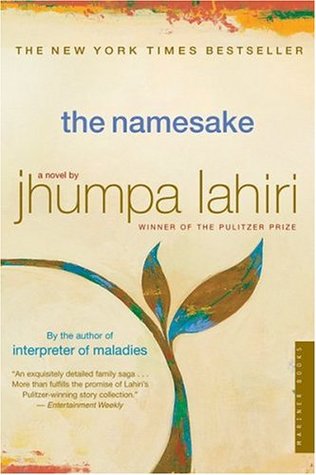 The Namesake by Jhumpa Lahiri – I don't know what this book is about but I still think I'm going to the author event next week, so I want to read her novel. I have read her award winning short story collection and enjoyed it but I'm hoping that her novel really gives me the punch I want from her.
Evicted: Poverty and Profit in the American City by Matthew Desmond – This is a non-fiction about poverty in an American neighborhood. I really like to read about social issues in America and I'm super excited.
And I'm not sure what audiobook that I will listen to next because I have a couple out from the library and I need to listen to them soon.
This is what my past reading week has been like and this week should be even better! Mays and I are having a competition to see who can read the most books this week and I know he's my kid but he's going down. Loser has to buy the winner a new book ($5 limit). We are a competitive family and we are enjoying the trash talk.
Anyway, what have you read this past week? Why haven't you followed me on my social media yet? What are you planning to read next? Let's chat in the comments.
Much Love,
Tasha
Twitter: @amaysn1
Instagram: @tashalikesbooks
Goodreads: AmaysnReads