Hey y'all! I have three book reviews for you today. I have been meaning to do these book reviews for ages but I have been a little under the weather so I couldn't uncloud my brain.  Now that I'm feeling better here are three reviews:
Nevermoor: The Trials of Morrigan Crow by Jessica Townsend
In this story we follow Morrigan Crow a cursed child.  Everything that happens in her town, even the most ridiculous, is blamed on her.  Her family despises her and the townspeople are scared of her.  On Eventide of her eleventh year she will die.  But that wasn't Morrigan's fate exactly.
I loved this book.  It's being compared to Harry Potter.  I can see why fans of Harry Potter will love this book but I think that if you go into reading this book expecting Harry Potter you are doing the book a disservice. This is a story of whimsy and complexity.  The characters are loveable (Fen the giant cat being my personal favorite).  The banter between the main characters was hilarious and I laughed out loud several times. I am ready to take a room in the Hotel Deucalion, which is a character in its own writ. The writing was great for the audience and the darkness that is in the plot was perfect for the age group.  I highly recommend this book and I cannot wait for the next book in the series.
Little Leaders: Bold Women in Black History by Vashti Harrison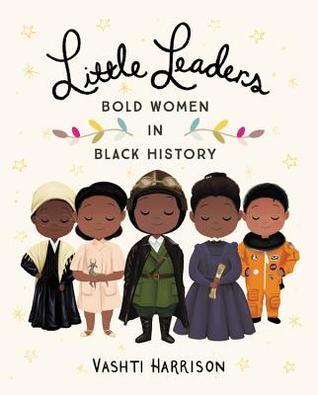 This book is in the trend of Good Night Stories for Rebel Girls, which I thoroughly enjoyed.  You get one page of story and a full-page illustration.  While this book did host the known black women in history (think Harriet Tubman, Oprah, Sojourner Truth), it also has lesser known black women in history like the first black female astronaut, first black female doctor, artist, writers, and activist. The book is geared towards children but I learned loads from this book. I would recommend this book for boys, girls, and parents alike.
Long Way Down by Jason Reynolds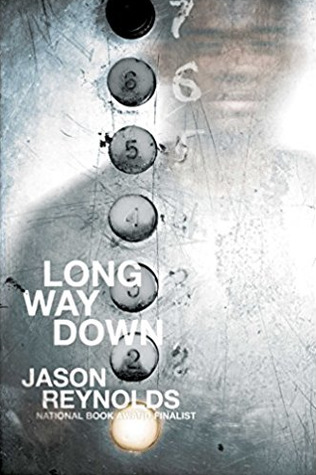 I am always amazed what Jason Reynolds is able to do in such few words. Will is a teenage boy who lives in a neighborhood where there are only three rules: No Crying, No Snitching, and Always get revenge. When Will's brother is killed he feels like these rules have to be followed. We are taken on an elevator ride from the 8th floor as Will goes to seek revenge.  On the "long way down" he encounters people from his neighborhood that are talking to him.
My robot self cried at the end of this book. The entire book is written in verse and for some reason this made the story even more impactful. Gun violence, familial duty, and duty to self is talked about in this book. It is done in a way that will make you think twice about your views on these things and make you self reflect. This is a one-sitting book because you need to think about the whole of the story.  The ending is up for interpretation and it punched me in the gut.  I would recommend this book to an older YA audience. Content warnings for gun violence and mild language.
Well that is it for my book reviews, for now. I ended January finishing 15 books so I will do a wrap-up soon.
Have you read any of these books? What did you think about them? Let's chat in the comments.
Are you following me on social media? Here are the links:
Twitter: @amaysn1
Instagram: @tashalikesbooks
Goodreads: AmaysnReads
Much Love,
Tasha