Hey y'all! I had an excellent reading month in January and I really want to continue this trend in February.  My February reading will have two themes: Black History Month and #FeministlitFeb.  Black History Month is celebrated in the United States the entire month of February.  The idea is to celebrate Black culture in the United States and I plan to do just that with some of the selections that I will be reading.  Additionally, Jane Lindsey is doing #FeministLitFeb (you can see her videos on YouTube here).  I want to participate in both of these because I'm a Black female so. Here are the books that I am putting on my TBR.  I will separate them into categories.
Books I'm definitely reading:
Sing, Unburied, Sing by Jesmyn Ward – This is my irl book club pick for February. Even if it wasn't I was going to be reading Jesmyn Ward this month anyway.  This will only be my second book by her and she is already a favorite author. This book is about an absentee mother and her children.  When the children's father is released from prison, they embark on a journey to go get him.
Hunger: A Memoir of (My) Body by Roxane Gay – Again, in a month of reading Black feminist how could I not read Roxane Gay.  This is an essay collection about Roxane Gay's relationship with her body.  It also discusses her sexual assault and how she used food to help cope. I know this will be a hard read but I'm ready.
The Power by Naomi Alderman – I have been wanting to read this book for a long time and I do not know why it has taken me so long to get to it. This book is about a reversal in power between men and women, when women get the power of electrical shock in their hands. I have heard mixed things about it and I am excited to finally get into this one.
TBR Jar pick: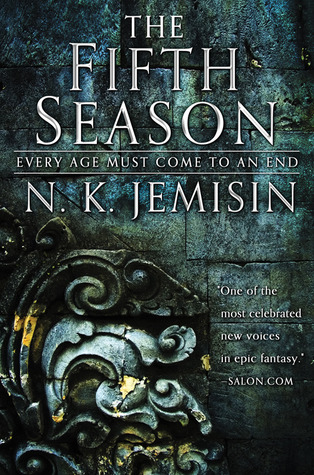 The Fifth Season by N.K. Jemisin – I have already started this book.  I was excited to pull it out because N.K. Jemisin is a Black author and I really wanted to figure out how I could read some fantasy this month.  Honestly, I'm a little confused right now but I'm only about 10% in the story.  I'm hoping as I read and adjust to her writing style the story and the world will open up.
Re-reads: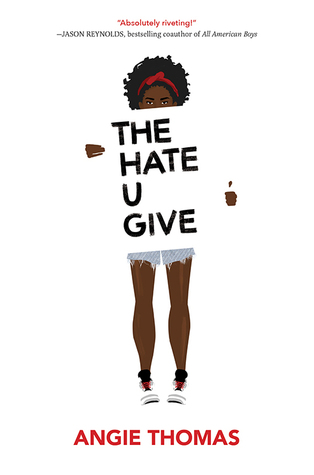 The Hate U Give by Angie Thomas – I think this is the perfect time for me to re-read my favorite book from 2017.  I have really been itching to re-read this book.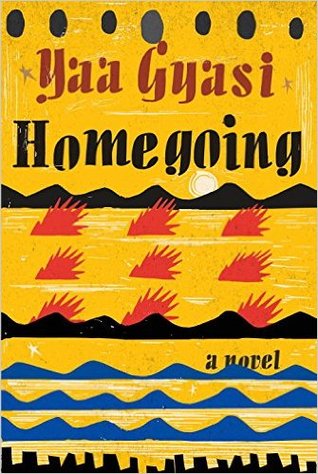 Homegoing by Yaa Gyasi – I loved this novel and loved how she incorporated history throughout the narrative.  I loved the characters and wanted so much more of them as I finished each chapter. I'm interested to see what I think upon re-read.
Other Books That I'm Considering:
As Brave as You by Jason Reynolds – I picked this up from the library, if you have followed me for any number of months then you know how I feel about Jason Reynolds. Also, this is a middle grade that I am pre-reading for my son.
The Changeling by Victor LaValle – I have heard so much praise for this book and I am interested to see my thoughts on this book.
Red Clocks by Leni Zumas – This is a feminist tale focusing on woman's reproductive rights.  I have heard great things about this book and I really want to get to it this month.
Piecing Me Together by Renée Watson – This book is about a Black girl who goes to a White private school and is navigating trying to better herself and get out of her neighborhood.  I don't know much else but I'm interested.
These are the books that I will be reading and that I am hoping to pick up in February. I will discuss the readathons that I participate in this month in my wrap-up. I have a few on my radar but I'm not sure if I will participate in them all. Are you reading any books to participate in Black History Month? Are you participating in #FeministLitFeb? What are you planning to read in February? Let's chat in the comments.
Follow me on my social media:
Twitter: @amaysn1
Instagram: @tashalikesbooks
Goodreads: AmaysnReads
Much Love,
Tasha