Hey y'all! Here is another weekly wrap-up and what I plan to read this week. There is the 24 hour readathon by Zoe (see announcement video here) and I'm pretty sure that I will be participating.  There will be separate TBR for that going up Friday.
To start of last week I went to a book signing with Susan Dennard (Witchland series) and Lindsay Cummings at Interabang Books. It was my first book signing as an adult and I had such a good time. Susan Dennard is such a nice person and her writing advice had me all motivated to try to write something. Lindsay Cummings had some excellent advice too and I'm so glad I went.
What I finished last week: 
Radical: Taking Back Your Faith from the American Dream by David Platt – This was a Christian non-fiction book that I listened to and also followed along with.  It is about God's command to go out and make disciples.  I really enjoyed this, even if the ending did get a little repetitive.
Fire and Fury: Inside the Trump White House by Michael Wolff – We all heard about the drama surrounding this book, so when I saw it on Overdrive I immediately checked it out to listen to. It was mediocre and I would not recommend it. There was very little in this book that you couldn't have found out looking at the news. I'm glad I checked this out and didn't buy the audiobook.
Don't Ever Look Behind Door 32 by B.C.R. Fegan – This is an adorable children's picture book and I have a full review that went up last week.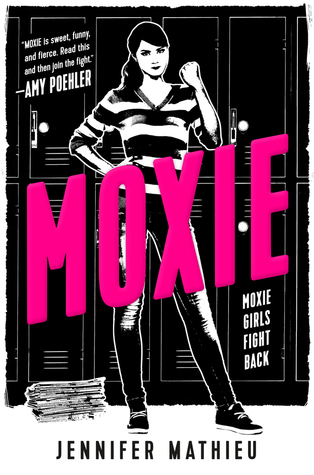 Moxie by Jennifer Mathieu – I LOVED this book.  In this book we follow Viv who starts a feminist revolution at her small Texas school where football reigns supreme. I will do a full review but in short I loved the story and the romance. I liked that conversations that this book sparked.
What I plan to read this week:
An Ember in the Ashes by Sabaa Tahir – I am almost done with this audiobook and I'm enjoying the book but not loving it.  Once I finish I will do a "Will I Continue?" for the series.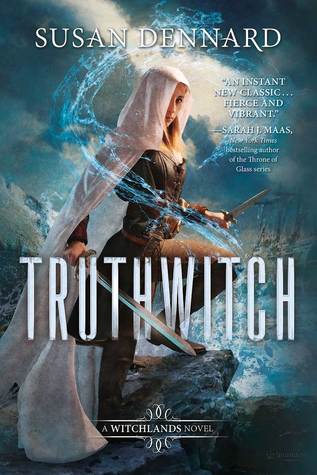 Truthwitch by Susan Dennard – I am currently about a fourth through this book and I'm really enjoying it.  I think meeting the author has definitely enhanced my reading experience. The story is about Truthwitch, Safi and Threadwitch Iseult who are best friends who are being exiled from their city. There is a lot of political intrigue and action and I'm really enjoying it so far.
Sing, Unburied, Sing by Jesmyn Ward – Yes I am finally reading this book! This book is about Jojo who has a neglectful mother and who is being raised by his grandparents.  His father is being released from prison, so his mother decides to take Jojo and his little sister Kayla with her to pick him up. I have thoughts that I need to mull over before I can fully say what I think about this book. I am glad that I am reading this with someone else.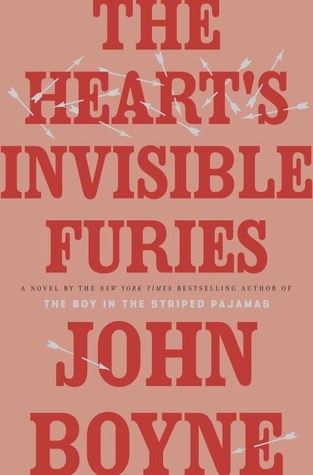 The Heart's Invisible Furies by John Boyne – My friend Jessika said this was one of her favorite books of all time so I definitely wanted to carve out time to tackle this chunker. We follow a boy through his life starting in the 50's and onward as he finds himself. I'm not sure that I will be able to knock this out this week but I will definitely be starting it today.
What I'm listening to:
I currently have 4 audiobooks out from the library:
Still Life by Louise Penny – I believe this is a murder mystery and it's the first in the series.
A Closed and Common Orbit by Becky Chambers – This is the companion to A Long Way to a Small Angry Planet. I enjoyed that book, so when I saw this on Hoopla I thought why not.
Unstoppable Octobia May by Sharon G. Flake – I think this is a middle grade mystery. It takes place in a boarding school with a 10 year old girl who has a heart condition and a "wise soul." It sounded fun and it's short.
The Lies of Locke Lamora by Scott Lynch – I have been wanting to pick this up forever but I can never find an addition that I like so I just picked up the audiobook. I have been in a huge fantasy and sci-fi mood so I'm excited to finally get to this book.
This is a rather ambitious Weekly TBR, not to mention the 24 hour readathon that I will be participating in. But I am in the middle of a couple of the books so I will just be completing them.
Anyway, what are you planning to knock out this week? What have you recently finished? Let's chat in the comments.
Follow me on social media:
Twitter: @amaysn1
Instagram: @tashalikesbooks
Goodreads: AmaysnReads
Much Love,
Tasha