Hey y'all! Today I'm here for my February book haul. I acquired 12 new books in February and I will proudly announce that I also got rid of 21 books so I would say that's a good balance.  Anyway, you are here to see what books I brought into my collection so let's get started.
Book of the Month – Book of the Month is a monthly subscription service where judges pick out 5 books for you to choose from. The monthly cost is $14.99 and you can add up to two book for $10.  If you are interested here is the link.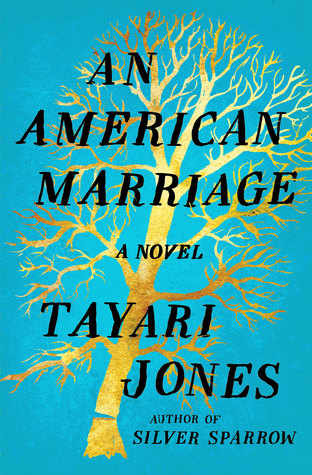 An American Marriage by Tayari Jones – This book is about a newlywed couple who within the first year of marriage the husband is wrongly convicted of rape and he is locked up for 7 years.  It talks about the struggles that the couple goes through and I have heard nothing but fantastic things about it.
The Heart's Invisible Furies by John Boyne – In this book we follow Cyril through his life in Ireland. It starts when he is a baby in 1945 and jumps 7 years in each section up to 2015.  My friend has named this as her favorite book of all time and she begged me to read it.  I have heard nothing but praise about this book and I am currently about 75 pages in and complete enraptured in the story.
Half Price Books – Were we really gonna have a book haul without Half Price Books and they had a 20% off coupon during President's Day weekend in the US. So of course I went…a couple of times.
Romancing the Duke by Tessa Dare – This is a romance novel that I don't know a lot about. It is the first book in her Castles Ever After series and I have heard that her romance novels have a feminist spin on them so I was here for this.
Sense and Sensibility by Jane Austen – I have already read this book ages ago but I am slowly collecting all of Jane Austen's books in this specific edition, so I picked this one up with my coupon.
The Windup Girl by Paolo Bachigalupi – I believe this is a steampunky science fiction novel and I have heard really good things about it. I don't know much more but I enjoy going into science fiction novels without too many preconceived notions.
Middlesex by Jeffrey Eugenides – This book is a part of my Pulitzer Prize project that I am slowly working on.  I want to read and own all of the Pulitzer Prize winner starting in the 2000's to present. Anyway, I have read The Virgin Suicides by Jeffrey Eugenides and really enjoyed it.  It is also a movie that I love and used to watch all the time. I hope to buddy read this with a friend soon because I really enjoy his writing.
The Thirteenth Tale by Diane Setterfield – This book that is a lot of people's all time favorites. When I read the synopsis it sounded like the type of literary fiction that I enjoy.
From the author event
Truthwitch and Sightwitch by Susan Dennard – I picked these books up because I have been wanting to read Truthwitch for some time but my library, nor my Half Price Books didn't have it so I picked it up at the signing.  I picked up Sightwitch because that was the book being promoted. Truthwitch follow Sofiya, a truthwitch, and Iseult, a threadwitch.  I am a little less than 100 pages in and I am thoroughly enjoying the story. There's a lot of action and the world-building is seamless.
Zenith by Sasha Alsberg and Lindsay Cummings – Lindsay was at the event and I got her to sign my book, which was exciting.  It sounds like something that I will really enjoy because I like science fiction and I like pirates.
Books from other places
The Good Daughter by Karin Slaughter – I had listened to this on audiobook this month and LOVED it! My co-worker brought me a physical copy because she had an extra.  This is a book that I will definitely re-read and give out to be read.  It was that good.
Sweetness#9 by Stephan Eirik Clark – I bought this at Dollar Tree, I read the synopsis while I was there, it sounded interesting and it was $1. I bought it.
Radical: Taking Back Your Faith From the American Dream by David Platt – I picked this up from the bookstore at church.  I have already read this book and I did enjoy it. I talk about it in my "What I Read this Week" post.
What books have you picked up this past month? Which should I read first? Let's chat in the comments.
Much Love,
Tasha
FOLLOW ME ON SOCIAL MEDIA
Twitter: @amaysn1
Instagram: @tashalikesbooks
Goodreads: AmaysnReads