Hey y'all! I hope everyone had a fantastic weekend.  I was a reading machine this weekend and made it through a very large book, a middle grade, and an audiobook.  Let's get into what I read last week and what I plan to read this coming week. I'm feeling very ambitious with my TBR for this week mainly because it's my son's spring break and I took a couple of days off for fun and relaxation.
WHAT I READ: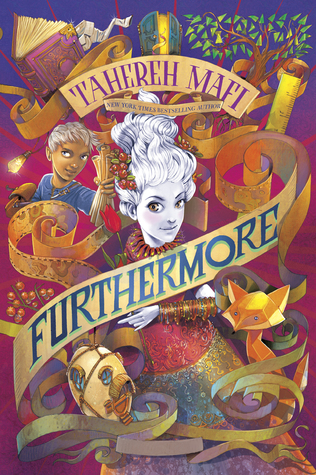 Furthermore by Taherah Mafi – I just loved this book. Alice was such a great character and Taherah Mafi really does have a way with words. For a middle grade book this book was layered and complex.  The message was not too heavy handed but it came across just the same. I will definitely be adding this one to our library at home and buying it as gifts for my  oldest niece and any other kid I know.
A Closed and Common Orbit by Becky Chambers – This is book 2 in the Wayfarer series. We follow Peppa and Cidra.  I think that I liked this more than A Long Way to a Small Angry Planet (book one in the Wayfarer series).  I didn't feel so overwhelmed with the characters and felt that I really got to know these two characters. The audiobook was very good for this one.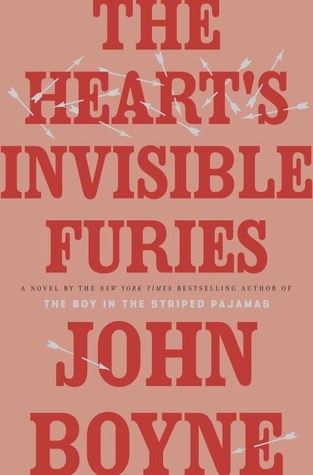 The Heart's Invisible Furies by John Boyne – I just finished this one yesterday and I'm still kind of sitting on it. I thoroughly loved Cyril as character with all of his flaws and his good heart but there were elements that I didn't love about the storytelling. I'm starting a new blog series and this will be the first review I do for that series. I have thoughts but mostly "ow my feels."
WHAT I PLAN TO READ:
The City of Brass by S.A. Chakraborty – I know that I said I was going to pick up this one last week but The Heart's Invisible Furies consumed a lot of my time when I was at home so I couldn't get to this one last week. I started it yesterday, so I don't have full thoughts about how I'm feeling so far.  Despite it's size, I am confidant that I can get through it  this week.
Down Among the Sticks and Bones by Seanan McGuire – This is book two in the Wayward Children's series. I did a review of Every Heart a Doorway last week for my Will I Continue? series. In this novella we follow Jack and Jill, characters from book one. I am excited to get a glimpse of their life before the school and the terror that is their portal world. I'm listening to this on audio because I heard they were really good and they are read by the author. It's a very short audiobook and I hope to finish it early in the week.
Eleanor Oliphant is Completely Fine by Gail Honeyman – I will have a post up tomorrow about the Women's Prize for Fiction and my reading plans for the long list. This book is on the long list, so that has given me the drive to pick it up this fairly short book. This is the story of Eleanor Oliphant who has a very set routine in her life and she's happy to have it. She goes to work, on Friday's after work she gets food and two bottles of vodka and stays home and then goes back to work on Monday.  When a chance encounter after work makes her have to interact with a co-worker and throws off her routine, she has to evaluate her life. I am excited to get to this one because I have heard very great things about it.
Autonomous by Annalee Newitz – I don't know a lot about the plot for this one but I have heard good reviews about it. I was on hold for this on audiobook and it finally came in so I will be listening to this one after I finish Down Among the Sticks and Bones.
I hope to have some fun this week with my son and catch up on some reviews since I will have an extra long weekend.
What have you recently finished and what are you planning on picking up this week? Did you get some time off for Spring Break? Let's chat in the comments.
FOLLOW ME ON SOCIAL MEDIA:
Twitter: @amaysn1
Instagram: @tashalikesbooks
Goodreads: AmaysnReads
Much Love,
Tasha