Hey y'all! I'm back today with another weekly wrap-up and a new spin on my weekly TBR. I have recently become overwhelmed with the amount of books that I want to read, so I occasionally will be doing themed weekly TBRs. This week I'll be doing a Hyped Young Adult books. I have some good ones I want to review soon, so I can be a part of the conversation. But before we get to that, let's talk about what I finished last week.
WHAT I FINISHED:
When Dimple Met Rishi by Sandhya Menon – I did a review of this book on last week's what I read this weekend.
The City of Brass by S.A. Chakraborty – I have a complete review of this on Goodreads. I will probably continue the series when the next book comes out because the ending was phenomenal, however I found the main female character insufferable and in the end I still didn't really like her. So there's that. You can go to my Goodreads to see my full thoughts.
All Systems Red (The Murderbot Diaries #1) by Martha Wells – This is a Tor.com novella which features Murderbot while she is on assignment with a group of scientist. The unique thing about the cyborg is that her governor system is disabled so she doesn't necessarily have to follow orders, yet she chooses to. This was an excellent book and I LOVED Murderbot as a character. I can't wait for the second novella in the series to come out in May!
Goldie Vance Volume 2 by Hope Larson, Illustrated by Brittney Williams – If you haven't read Goldie Vance yet, you should. Goldie Vance is a comic series set in the 1960's follow an amateur detective Goldie Vance. It's so freaking good! The thing I enjoy most about the volumes so far is that it doesn't leave on a cliffhanger and there is something so complete about each volume. The art styles amazing, the stories are amazing, you should read them.
CURRENTLY READING:
The Ministry of Utmost Happiness by Arundahti Roy – I have decided to DNF this book for the time being. I'm not enjoying it and I'm exponentially bored.
How to Stop Time by Matt Haig – I am still enjoying this book so much! I picked up something else so I could prepare for my themed weekly TBR, so I haven't made as much progress I would of liked in this book.
Gemina by Amie Kaufman and Jay Kristoff – HOLY CRAP! This book is so good and dare I say I'm enjoying it more than Illuminae.  I am almost half way through this book so I'm excited to see how this ends so I can prepare for Obsidio.
Everless by Sara Holland – I am listening this on audio.  I'm about 15 chapters and hopefully I can finish this today. I'm enjoying this so far but I don't think I'm fully understanding how the time system works. It's nothing new and the romance is a little cringy.
WHAT I PLAN TO READ FOR HYPED BOOKS WEEK (YA EDITION)
Far From the Tree by Robin Benway – This follows three siblings who were separated because their mother gave them up for adoption. Each one has a different experience with the child welfare system and they come together in their late teens and early adulthoood. I have heard amazing things about this one. I have the physical copy out from the library but I just may listen to this on audio.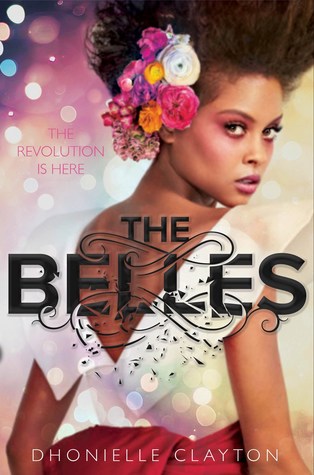 The Belles by Dhonielle Clayton – We have ALL heard about The Belles and I am excited to give my two cents. This is a world where beauty is a commodity that everyone doesn't possess. I can't wait to read this one.
The Cruel Prince by Holly Black – I have never read a Holly Black book but I am excited to start with this one. Everyone is talking about this book and I gotta know what happens.
Beneath the Sugar Sky by Seanan McGuire – My library hold came in for this one and so I figure I'll read it and see what this next book in the Wayward Children's series brings to the series.
Last but certainly not least (and I'm sure you saw it coming):
Children of Blood and Bone by Tomi Adeyemi – OH MY GOSH!!! I'm so excited to read this book! Everyone has read it, everyone has loved it! I can't wait to see everything this book has to offer.
Maybe books
Obsidio by Amie Kaufman and Jay Kristoff – My library just got it in and I believe I am the first one to request the hold so I hope it will get processed and to me soon. With the other books I doubt I will be able to get to it but it will be read soon.
The Poet X by Elizabeth Acevedo – I have this one on audio and it's less than 4 hours so I may be able to get to this one, this week.
Dear Martin by Nic Stone – I have this one on audio, also and it's less than 5 hours long so I may be able to get to this one soon too.
That is a lot of books and very ambitious. I will be doing reviews for (hopefully) all of these books.
Where should I start? If you've read any of these, which one should I pick up first? Let's chat in the comments.
FOLLOW ME ON SOCIAL MEDIA:
Twitter: @amaysn1
Instagram: @tashalikesbooks
Goodreads: AmaysnReads
Much Love,
Tasha