Hey y'all! Today I am here with a weekly wrap-up and TBR.  I have been having a really slow reading month but I think I am over the hump and I am currently flying through my current read. Let's get into what I'm reading:
What I Recently Finished
Dear Martin by Nic Stone – I listened to this on audio essentially in one sitting while I was at work. This story follows Justice who was wrongfully detained by police and it follows the aftermath of that along with so much more. I will be doing a full review of this later this week.
Shadow and Bone by Leigh Bardugo – This is the first book in Bardugo's Grisha or Shadow and Bone trilogy. We follow Alina who never saw herself as extraordinary but then she discovers that she is a Grisha with a rare ability and she is swept up into the world. I will, of course, be doing a Will I Continue? for this one. I thought the book was okay but I have some thoughts.
Obsidio by Amie Kaufman and Jay Kristoff – This is the final book in the Illuminae Files trilogy. I really enjoyed this conclusion but I didn't love it as much as I did Gemina.
What I'm Currently Reading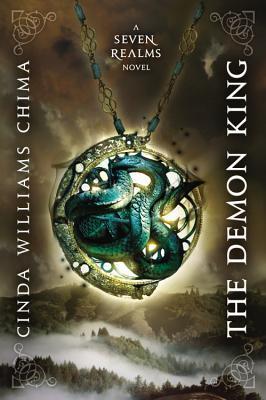 The Demon King by Cinda Williams Chima – I'm about three-quarters through this one and I'm thoroughly enjoying it. I see why people enjoy Chima.  There is a simplicity to her world and magic system that you just need sometimes when you're reading fantasy.
Elmet by Fiona Mozley – This is a story about a boy, his sister, and his dad who live on a plot of land on the outskirts of civilization. I just finished the audio this afternoon and I haven't been able to formulate thoughts about the book. I will wrap this up next week.
Frankie by Shivaun Plozza – I'm still working my way through this one. For some reason this particular contemporary has been taking me a long time to read. I have not completely decided if I will be continuing with it.
This Will Be My Undoing by Morgan Jerkins – I set this one down for about a week because the subject matter was a little intense for my mental state. Now I'm having a better mental health week and I'm ready to jump back in.
What I Plan to Read
The Astonishing Color of After by Emily X.R. Pan – This is a contemporary about a girl whose mother has committed suicide and she is convinced that her mother came back as a bird. The main character is mixed race with white and Taiwanese and she travels to Taiwan to see her grandparents and try to get information about her mother. This sounds like the contemporary with a little more that I enjoy reading.
My Favorite Thing is Monsters,Vol. 1 by Emil Ferris – This is a massive graphic novel that is told from the perspective of a 10 year old girl drawing in her journal. This is definitely adult and I think there is a murder mystery in the book. I have no idea but I've heard great things about it.
I will, as always, pick up an audiobook throughout the week.  I'm trying to finish all of my current reads and get through my TBR because I'm doing The One Read-A-Thon to Rule Them All which starts on Sunday. I will link the creator's YouTube video here, and I will be posting my TBR later this week.  I'm waiting on one book to come in.
Well that's my wrap-up for this week and where my reading plans are heading. What are you reading this week?
Much Love,
Tasha