Hey y'all! I had a phenomenal reading week.  I finished up a lot of books and I quietly participated in Dewey's 24 Hour Readathon which helped to get me through some books that have been lingering on my currently reading. Yesterday started The One Readathon to Rule Them All so I have already started a couple of books for this two week readathon. My  TBR for The One Readathon can be found here. Anyway, I really feel like I have found my reading groove again so I want to keep it up. Plus I'm super excited for my announcement that is coming out tomorrow!
What I Finished
Elmet by Fiona Mozley – This is a literary fiction book told through the perspective of a teenage boy.  He lives with his sister and his father who he calls "daddy."  They live on the outskirts of civilization on a plot a land that they don't exactly own. This book was on the shortlist for the Man Booker Prize and The Women's Prize for Fiction so I have been interested in it for a while. I'm not sure what I thought I wanted from this book but it feel kind of flat for me. Mozley's writing was absolutely beautiful and deserves all of the recognition that it is getting, however the story left me a little bored. I don't think that the plot was exactly believable and the ending came super fast, which kind of threw me. I didn't hate it but I would only recommend this book to a certain type of reader.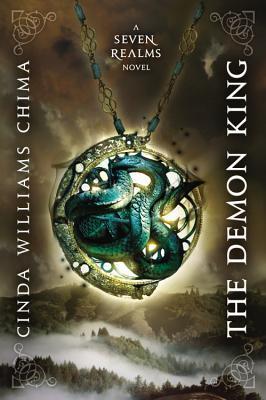 The Demon King by Cinda Williams Chima – OH MY GOSH! I see why people love Cinda Williams Chima's fantasies. The characterization in this book, the plot, and storyline were awesome. I was invested in everything from the start.  The magic system and world building were amazing and I am all in.  When I finished this book, all I could keep saying was this was a damn good book.
Her Every Fear by Peter Swanson – I listened to this on audiobook via Scribd and this was an excellent way to consume this story. This is an adult thriller about Kate who is from the UK and swaps apartments with her cousin in Boston. There is a murder in the apartment next to where Kate will be living. This was the kind a thriller I enjoy. There were a lot of red herrings and we got a backstory for all of the characters.  The story was intense and I was completely shocked by some of the things that happened. I highly recommend this book to people who enjoy a good thriller.
The Door in the Alley (Explorers #1) by Adrienne Kress – This is an audiobook that I listened to with my son while we would be running errands, etc. This is a middle grade book about straight laced Sebastian who stumbles upon a door in an alley that he's never seen while chasing a small pig in a funny hat who crosses his path on the way home. We also follow Evie who is an orphan who lives at an all girls school because her parents have died.  Sebastian and Evie's paths cross and adventure ensues. I loved this book. The plot was exciting and hilarious.  There was just the right amount of sarcasm and breaking the fourth wall which are some of my favorite things in middle grade. The book ends on a major cliffhanger so me and Mays are dying for the next book to be available on Scribd so we can continue.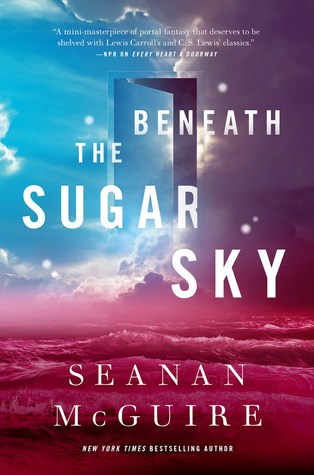 Beneath the Sugar Sky (Wayward Children #3) by Seanan McGuire – This is a direct sequel from Every Heart a Doorway. We follow the daughter of one of the characters from the first book who shows up looking for her mother.  I liked how we got a closer look at another world and got a better understanding of some of the characters.  I really enjoyed the nonsense world. This was also an excellent audiobook that is short and does not take long to get through. This particular book solidified that I will be continuing with this series until the end.
The Astonishing Color of After by Emily X.R. Pan – This is the story of Leigh whose mother commits suicide and Leigh is convinced that she has returned as a bird. Leigh then goes to Taiwan to meet her grandparents who she has never met. This book looks at mental health, first love, and grieve in a very interesting way. I felt that all of the topics were handled great and I enjoyed the feelings being expressed as colors. I do recommend this book and I'm still gathering my complete thoughts for a full review.
What I'm Currently Reading
Equal Rites by Terry Pratchett – This is my first time venturing into the Discworld and I have to say I am liking it. There have literally been laugh out loud moments and I'm only about 50 pages in. It's kind of like reading a British comedy.  I think the most unexpected thing so far are the social issues that are being woven into the story. I'm interested to see how this pans out. This is also book on my The One Readathon TBR.
This Will Be My Undoing by Morgan Jerkins – I am still working my way through this essay collection. I find that I am only able to read one essay at time and then I have to sit on the contents for a bit. I am really enjoying it though and there has only been one essay so far that really didn't jibe with me.
Waking Gods (Themis Files #2) by Sylvain Neuval – This story takes place 10 years after the first one. I'm a little less than halfway through this book on audio. I am enjoying the continuation of the story and  how the stakes seem to be getting higher. I'm interested to see where the plot is heading because at this point I have no idea.
The Way of Kings by Brandon Sanderson – This is another book on my The One Readathon TBR. Since is is over 1000 pages I have broken it up to read over the two weeks on the readathon. This is my first Sanderson and I'm about 50 pages in and there has already been like 3 huge fight scenes. Since I'm only 50 pages into a 1000 page book, I don't think I have a lot of feelings about this yet.
Weekly TBR
Children of Blood and Bone by Tomi Adeyemi – Yes, finally I will be reading this book. I will probably do a mix of physically reading it and audiobook. This is a hyped YA fantasy that is literally everywhere. I'm excited to finally be picking this book up and forming my own opinion about it.
Space Opera by Catherynne M. Valente – This is her newest release and I'm hoping to enjoy it. I tried reading the first book in the Fairyland series but it just wasn't working for me. I'm hoping this on audio will help me to see if Valente is an author that I will like. Her stories sound interesting but I don't know.
Whew! This a super long post but here is everything that I recently finished, what I'm in the middle of and what I plan to read this week. What have you recently finished? What are you planning to read? Are you participating in any readathons this month? Let's chat in the comments.
FOLLOW ME ON SOCIAL MEDIA
Twitter: @amaysn1
Instagram: @tashalikesbooks
Goodreads: AmaysnReads
Much Love,
Tasha