Hey y'all! As I was coming up with ideas for post to do this month, I thought it would be neat to see what books that I have put on TBRs and read or not read. I am notorious for not sticking with a TBR. There are times where my TBRs are just too ambitious for what I have going on or, as in most cases, I have books from the library that I want to read more. I thought since I am reading my shelf for this month, I would look at some of my old TBRs and see what I have read, attempted to read or have lost interest in reading.
I posted this E-Book TBR back in December. There are five books it, so let's see how I did.
My Name is Leon by Kit de Waal – I am still so interested in this one because her new novel was long listed for the Women's Prize for Fiction. It won't be out in the US until this summer, so I do still want to read her writing. I have heard that this deals with children in the foster care and adoption system and after reading Far From the Tree by Robin Benway, I'm interested to read a story geared toward adults with similar themes. This may be on a weekly TBR soon.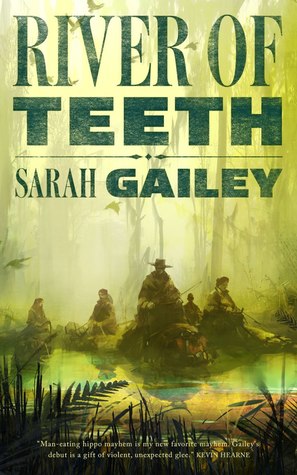 River of Teeth by Sarah Gailey – As you know I have been reading a crap ton of fantasy lately and this is a pretty short novella about an alternate history where hippos are in the bayous of Louisiana. There is a lot of diversity and representation in this one and I believe the novella trilogy is complete at this point so if I like this one I can keep going.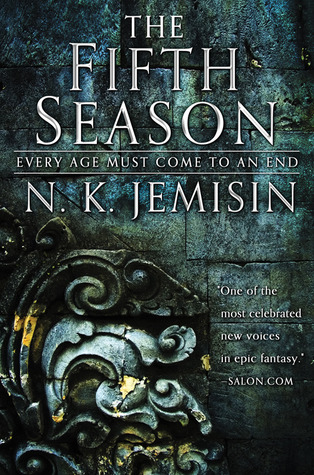 The Fifth Season by N.K. Jemisin – I did attempt to read this about a month ago, but I was very confused by what was going on. I picked this up on audiobook and will probably be giving it a try that way. I just couldn't picture the world or the characters in my head.
The Song of Achilles by Madeline Miller – If you saw my Weekly Wrap-Up and TBR yesterday, you will know that I am actually planning on reading this book on audio.  I have already started but I'm not that far in.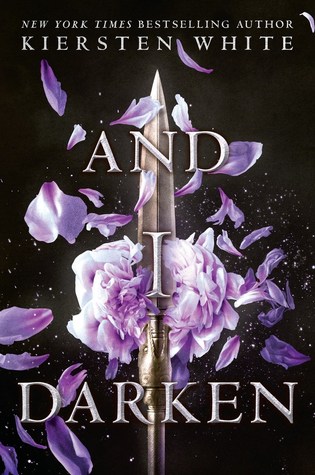 And I Darken by Kiersten White – This is a YA gender swap fantasy story featuring Vlad the Impaler.  This is another trilogy that has recently completed, so if I enjoy this one I can binge the series. I am still mildly interested in this one because I have been loving fantasy.
So in short, I haven't read any of the books on this TBR, however I have started a couple and will probably read one of them over a weekend when I'm lounging around.  Doing this post has reignited my interest in most of these books.
Which one of these do you recommend? Which one should I start first? Have you read any of them? Let's chat in the comments. 
FOLLOW ME ON SOCIAL MEDIA
Twitter: @amaysn1
Instagram: @tashalikesbooks
Goodreads: AmaysnReads
Much Love,
Tasha