Hey y'all! I'm here for another weekly wrap-up and I'll be participating in Bout of Books 22 this week.  Officially, here is what Bout of Books is:
"The Bout of Books read-a-thon is organized by Amanda Shofner and Kelly Rubidoux Apple. It is a week long read-a-thon that begins 12:01am Monday, May 14th and runs through Sunday, May 20th in whatever time zone you are in. Bout of Books is low-pressure. There are challenges, giveaways, and a grand prize, but all of these are completely optional. For all Bout of Books 22 information and updates, be sure to visit the Bout of Books blog. – From the Bout of Books team" 
I like this readathon because there are no challenges that have to be completed, but you can participate in the Instagram challenges. The goal is really to just read more than you normally do.  When I was originally planning for Post A Day May, this week was going to be all Book of the Month picks that I needed to pick up.  So I'm still going to do that.  So before I get into my ambitious weekly TBR let's review my reading for this past week.
What I Finished
Children of Blood and Bone by Tomi Adeyemi – I already talked a little about this in my The One Readathon wrap-up and I will be doing a full review this week. I enjoyed this, but I had a few issues.
Space Opera by Catherynne M. Valente – This was my first Valente and I'm still not sure how I feel about it. I listened to this on audio and the audiobook was really good. Valente's writing was incredible and beautiful but I just don't know if the story was something for me. The more that I sit with this one the more I see that I really did enjoy it, but there is something that I can't put my finger on. I read this a week ago and I still don't have coherent thoughts yet.
The Song of Achilles by Madeline Miller – Again, I talked a little about this in my The One Readathon wrap-up and I will be doing a full review of this one soon. This was beautiful, heartbreaking, and interesting. I loved this book because of the storytelling and the characters. I didn't know what to expect going in but I loved it.
What I'm Currently Reading
The Grace of Kings by Ken Liu – Loving it and will hopefully finish this week.
Warcross by Marie Lu – This is my current audiobook listen and I'm 30% in and not loving it. Maybe as I get farther in I will start to enjoy it more.
This Will Be My Undoing by Morgan Jerkins – I put this down for the readathon but I have 3 more essays left and I really want to finish it this week.
Bout of Books TBR (Weekly TBR)
A Court of Frost and Starlight by Sarah J. Maas – I know I wasn't suppose to get library books, but this came out and there were no holds and I needed to read it, so I picked it up from the library. This is a bridge novella in the ACOTAR series.  The ACOTAR series is like candy to me and I just had to know what's going on.
All the rest of these books are Book of the Month picks that are unread on my shelf. Book of the Month is a monthly subscription service that cost $14.99 a month where you get to select from 5 new release hardbacks. You can add up to two additional books to your box for $9.99 each. My referral link is here (I'm not sponsored).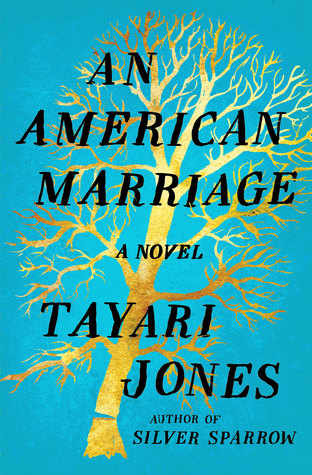 An American Marriage by Tayari Jones – This is the story of a couple who when they are newlyweds that husband is falsely accused of rape and sent to prison. This story looks into the marital relationship and how his false accusation has put a strain on their relationship. I have this on audio so I should definitely be able to get through this.
Rainbirds by Clarissa Goenawan – This book follows a man whose sister allegedly committed suicide but he does not believe that she really did. He travels to the town his sister lives in to settle her affairs and finds out what his sister had been thinking and doing away from the family. This is a look a grief and letting go. I also have this on audio.
Priestdaddy: A Memoir by Patricia Lockwood – This is my  oldest book of the month on my shelf. This is a memoir about a girl who had a Catholic priest father and a mother who is mildly unstable. I think this should be interesting and funny. Plus I really need to read this one because it's been over a year.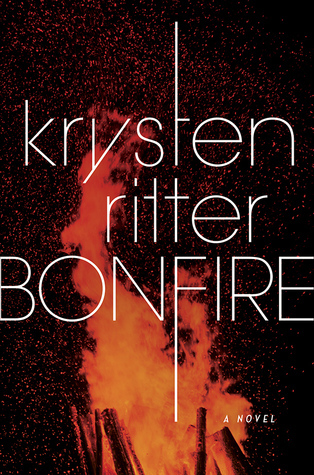 Bonfire by Krysten Ritter – This is a short thriller written by the actress who plays Jessica Jones. This is suppose to be a pretty good story about a girl who returns to her small town to solve a mystery. IDK but it's one of those books where I don't want to know a whole lot about before going in.
The Girl Who Smiled Beads: A Story of War and What Comes After by Clemantine Wamariya – This is a memoir about a girl who fled from Rwanda.  This is suppose to be riveting and heartbreaking.
This is an extremely long post but I wanted to get everything in. I'm excited for a lot of the books that I'm in the middle of and plan on completing. This will be my first time participating in Bout of Books and I'm super excited.
Are you participating in Bout of Books? What are you currently reading? Let's chat in the comments. 
FOLLOW ME ON SOCIAL MEDIA
Twitter: @amaysn1
Instagram: @tashalikesbooks
Goodreads: AmaysnReads
Much Love,
Tasha