Hey y'all! Today I wanted to talk about the Netgalley ARCs that I need to read in the next couple of weeks. Netgalley is a website where you can request ARCs (advanced reader copies) and review them for the publishers. When I initially got onto the website, I requested a lot of books and I shaven't gotten around to reading them. Today were are going to talk about the books that I am so excited to read.
Fresh Ink: An Anthology edited by Lamar Giles – This is an anthology partnered with We Need Diverse Books, where 13 young adult authors speaking about stepping outside the box. There are short stories, graphic short story, and a one act play. I'm so excited about this one. (Releases on August 14, 2018 from Crown Books for Young Readers)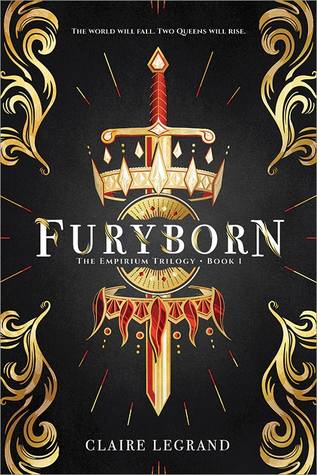 Furyborn by Clarie Legrand – This book is everywhere! It's a young adult fantasy set in two different timelines that somehow merge. I'm excited for this one. (Releases on May 22, 2018 from Sourcebooks)
Baby Teeth by Zoje Stage – This is a domestic thriller where the daughter tries to get rid of her mother….The synopsis sounds ominous and I'm here for it. (Releases on July 17, 2018 from St. Martin's Press)
I'm Still Here: Black Dignity in a World Made for Whiteness by Austin Channing Brown – This is an essay collection about race in America. I have read a few pages of the first essay but I had to put it down because I'm reading a similar essay collection and I don't want to mix them up. (Released on May 15, 2018 from Convergent Books)
California Summer by  Anita Hughes – This is a summer contemporary set in Hollywood and with the heavy fantasy and literary fiction I've been reading lately, this sounds like the perfect light and fluffy romance. (Releases on June 19, 2018 from St. Martin's Griffin)
These are the ARCs that I hope to get read over the next couple of weeks. Since I have been on Netgalley for over a year now, I am a lot more selective with what I request and the number that I request, so that I don't get behind.
Do you request Netgalley ARCs? What ARC are you most excited to get to? What is a new release that you are dying to read? Let's chat in the comments. 
FOLLOW ME ON SOCIAL MEDIA
Much Love,
Tasha