Hey y'all! Today I'm here for my weekly wrap-up and TBR.  I read my butt off last week and I'm so proud of myself. Bout of Books was just the push I needed to get through some of those Book of the Month books that I have been putting off for whatever reason. Anyway let's see how my reading week went.
What I Finished/Bout of Books 22 Wrap-Up
Warcross by Marie Lu – This was my first Marie Lu book.  I started the audiobook the week before the readathon and had about 4 hours left of the audiobook.  This was a solid YA fantasy story set in modern times where there is this virtual reality game called Warcross that everyone plays. The main character Anika accidentally inserts herself into the world tournament and things happen from there. I didn't dislike this book but I wasn't totally obsessed. There were two big plot twist toward the end. One I saw coming at the 50% mark and another that caught me somewhat off guard. I probably will finish the duology but I'm not anxiously awaiting the sequel.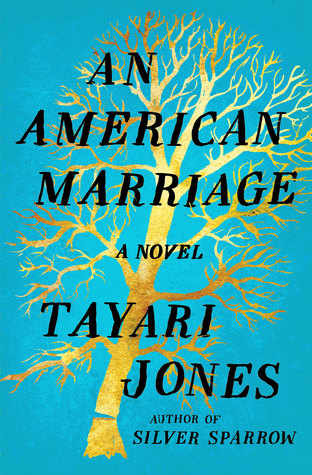 An American Marriage by Tayari Jones – This book was solid. I did enjoy the look into mass incarceration and what makes a marriage work. This story follows Celestial and Roy who are married for a little over year when Roy is falsely accused of sexual assault and put in prison for five years. I read the physical book while listening to the audiobook and I could not put this book down.
A Court of Frost and Starlight by Sarah J. Maas – This is the bridge novella for the ACOTAR series and I enjoyed it. This is a character study and it sets up for the next book that follows some of the other characters in the inner circle. It was fine. I didn't expect much plot and I did enjoy much of the look at the aftermath of Valaris after the war. I saw the seeds of what will come in the next books and I will probably be continuing the series.
This Will Be My Undoing by Morgan Jerkins – I finally finished this essay collection. It was good albeit a little tedious at times. Some of the essays gut punched me and some of them I was searching for the point. I will be doing a batch review of this one with a couple of more essay collections that I'm reading.
Rainbirds by Clarissa Goenawan – I finished this yesterday so I haven't fully processed this one. This story follow Ren Ishido who is going to the small town where his sister was murdered to settle her affairs. This is part character study and part murder mystery. I don't have full coherent thoughts yet but this will be in a batch review also.
My page total for Bout of Books was 1,164 pages read. Not to shabby.
What I'm Currently Reading
Priestdaddy by Patricia Lockwood – This is a memoir and it's funny. I got about halfway through this one but I do plan on finishing it this week.
Kings of the Wyld by Nicholas Eames – If you follow me on Instagram you will know that my son selected this book for me to read, so I started last night. I'm only about 20 pages in but it is going to be a quick read.
The Black Tides of Heaven by J.Y. Yang – I started this a little bit last week. I'm only 30 pages in but it's interesting so far.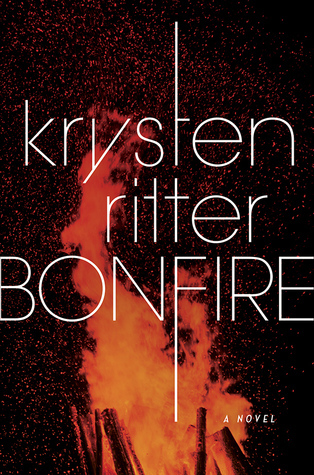 Bonfire by Krysten Ritter – This is my current audio listen and I'll probably finish it today. It's alright so far. Not the best thriller I've read but it's ok.
What I Plan to Read
This is what I plan to read during the week. I will do a separate TBR for the books I want to read over the long weekend.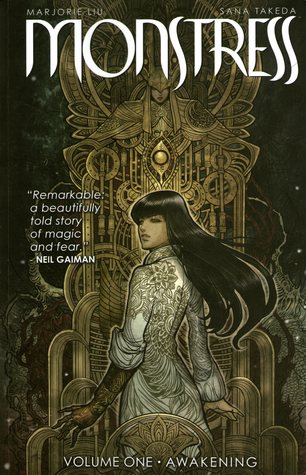 Monstress Vol. 1: Awakening by Marjorie M. Liu – This is a graphic novel that has been everywhere. I have thumbed through the images and I like the art style. I don't know what I will think of the story.
The Girl in the Tower by Katherine Arden – This is the second book in the Winternight trilogy and I have it on audio through Scribd, so I'm hoping to listen to it at some point this week. The first book, The Bear and the Nightingale, was a slow but good read.
These are my reading plans for the next week, excluding Memorial Day reads.
How did you do with Bout of Books? What have you recently finished? What are you planning to reading this week? Let's chat in the comments 
FOLLOW ME ON SOCIAL MEDIA
Twitter: @amaysn1
Instagram: @tashalikesbooks
Goodreads: AmaysnReads
Much Love,
Tasha