Hey y'all! I don't often do Friday reads because of my Monday updates but I have a long weekend and I plan on doing a lot of reading and audiobookin'. I thought that I would share with you what I plan on getting read over this 3 day weekend.
What I'm Currently Reading
Kings of the Wyld by Nicholas Eames – I'm about halfway through this book and I'm enjoying it. There have been so many  laugh out loud moments and I'm loving the characters.  I will definitely be finishing this over the long weekend.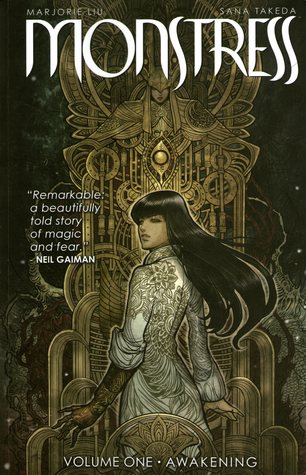 Monstress Volume 1: Awakening by Marjorie Liu, Illustrated by Sana Takeda – This is a dark, horror adult graphic novel. I've only read the first issue so far but I will probably finish this tonight.
What I Plan on Reading
Marlena by Julie Buntin – This is a really short novel about two teenage girls who are become friends and tear up the town. Within the year Marlena is dead and this looks out how Cat deals with that. I have heard that this is a great book and it's pretty short so I think I will be able to get this knocked out.
Eloquent Rage: A Black Feminist Discovers Her Superpower by Brittney Cooper – This is another essay collection that deals with being black and feminist. This is another pretty short book and I hope to get it completed because I'm gonna do a mash-up review with the two other essay collections on similar topics.
I'm Still Here: Black Dignity in a World Made for Whiteness by Austin Channing Brown – This is another essay collection on black feminist that will be included in that review. I got this as an ARC from Netgalley and I really want to get it finished so I can write that review.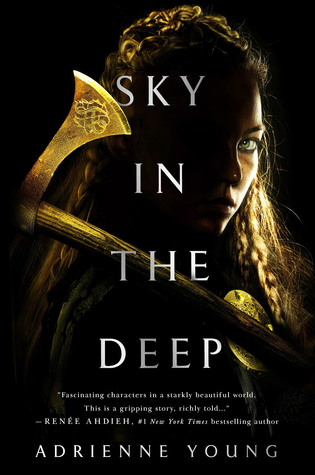 Sky in the Deep by Adrienne Young – This is a Viking inspired YA fantasy standalone. I've been told that this is one of the better ones and I can't read a fantasy that is different from most of the ones that I read.
I don't have a ton of plans for this weekend, so I should be able to just hang around the house and get some reading done. I think Mays and I are going to do a 24 hour readathon starting Sunday afternoon. I might do Instagram updates over the weekend, so make sure you are following me on there.
What are your plans for Memorial Day? Are you planning on getting a lot of reading done? Let's chat in the comments. 
FOLLOW ME ON SOCIAL MEDIA
Twitter: @amaysn1
Instagram: @tashalikesbooks
Goodreads: AmaysnReads
Much Love,
Tasha