Hey y'all! This is a day late because I wanted to include what I read over Memorial Day weekend, which honestly wasn't much. I had by far the laziest weekend ever. I was able to complete 5 books over the week so let's talk about them.
What I Finished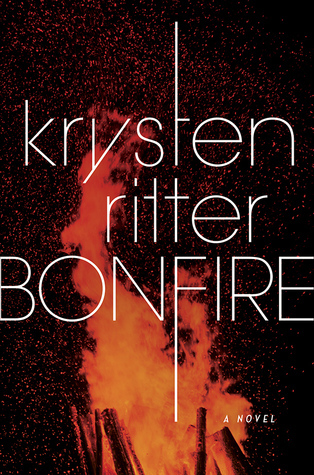 Bonfire by Krysten Ritter – This is a mystery/thriller that was fine. It read like a CSI episode, but nothing spectacular. All I could say when I finished it was, "this was fine." I will probably pass this one on. I listened to this on audio and even the audio was just fine.
What We Lose by Zini Clemmons – This is a novel about a girl who is looking to fit in but she can't quite pinpoint where she belongs. In addition to this, she loses her mother to cancer. The prose in this book were beautiful. This is a debut novel and I'm excited to see what Zini Clemmons puts out next. The way she discusses grief was so relatable and I actually enjoyed the stream of consciousness of this novel. I also listened to this one on audio and the audiobook was totally engrossing.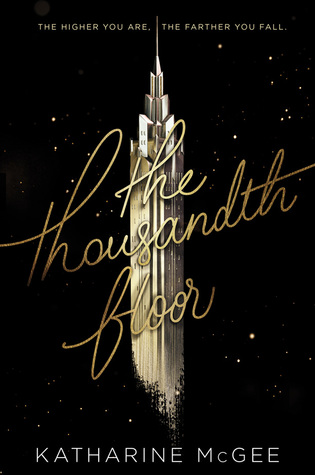 The Thousandth Floor by Katherine McGee – I have had a very fantasy heavy month so this was a great break from all of the mystical lands and kingdoms I had been visiting. The thousandth floor is a dystopian novel where all of the major cities have constructed a thousand floor tower. The higher you are in the tower, the higher your social status.   We follow multiple perspectives of people from varying levels of the tower. The book opens with the death of someone and the story goes back from there. I heard this book compared to Gossip Girl and Pretty Little Liars.  That is a very accurate representation of the book. It was enjoyable and quick and I was all in with the characters.  It was exactly the type of lighter read and I do recommend this book. I will probably pick up the second in the duology because I'm interested to see how the story arc ends. (Parental warning: drug use, sex, murder).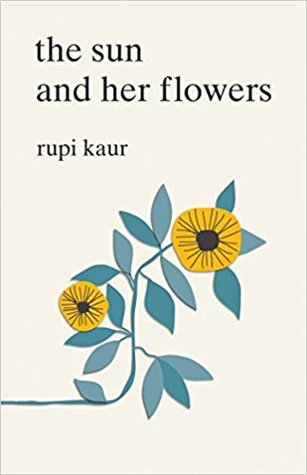 The Sun and her Flowers by Rupi Kaur – This is Rupi Kaur's second poetry collection, Milk & Honey being her first. I didn't enjoy Milk & Honey very much when I read it last year. I pick The Sun and Her Flowers on a whim and I'm so glad I did.  I throughly enjoyed this collection. I highlighted so many poems and I will be getting a physical copy for my shelves.  The prose about loving yourself, losing love, self-hate, and loving your parents were all so relatable.  I highly recommend this one even if you did not enjoy her first collection.
Kings of the Wyld by Nicholas Eames – I LOVED this book. This is a fantasy standalone that follows Clay Cooper who use to be a part of one of the biggest mercenary bands in the Heartwyld. He has since retired but when his former bandmate Gabe comes disshevled on his doorstep one day because his daughter has been stuck in the siege at Castia, they form the band again and go a wild adventure to save Rose. The characterization in this book is A+! The action was nice, the story was great but the characters were definitely my absolute favorite. I laughed out loud several times and I was on the edge of my seat so many times. Nicholas Eames is great with doing humor that is not just what I like to call "bro humor." I highly recommend this book and I will be picking up his next book set in the same world Bloody Rose, out in August.
What I Plan to Read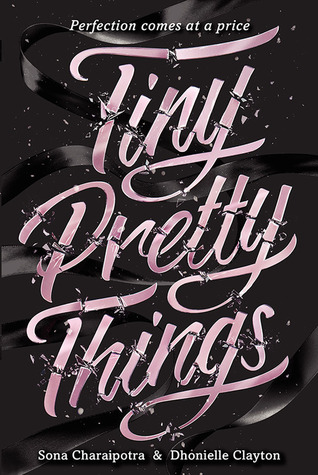 Tiny Pretty Things by Sona Charaipotra and Dhonielle Clayton – This is a thriller/mystery set in a ballet school. I barely started it yesterday but I'm already thoroughly enjoying the story so far. I'm intrigued.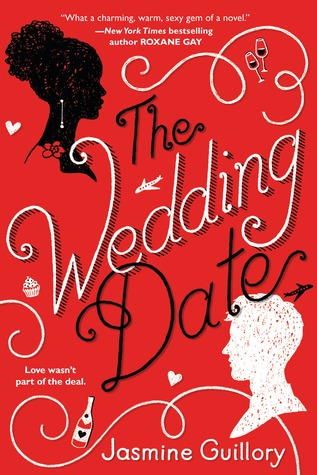 The Wedding Date by Jasmine Guillory – I have this on audio on Scribd and I've heard good things about this new adult romance. The main characters meet while trapped in an elevator. There is a diversity, because it's a mixed race couple, in the story and I heard the sex scenes were more fade to black than gratitous. Sounds like my kind of romance.
Marlena by Julie Buntin – I mean to read this over the weekend but I was a lazy bum for a good chunk of the weekend. So I am adding this to my TBR for this week and I hope that I will be able to read it one evening or over the course of a couple of evenings.
In Other Lands by Sarah Rees Brennan – I started this on audio this morning and I'm enjoying it so far. I don't really have thoughts because I'm only about 1 hour in on the audio. It's interesting so far.
Here is what I've finished and what I plan to read over the next week.  Sorry I have been MIA over the long weekend, I enjoyed the rest. Anyway, I hope to get back into my regular reading rhythm and I actually have another long weekend this weekend.
What are you planning on reading this weekend? What have you recently finished? Let's chat in the comments. 
FOLLOW ME ON SOCIAL MEDIA
Twitter: @amaysn1
Instagram: @tashalikesbooks
Goodreads: AmaysnReads
Much Love,
Tasha