Hey y'all! Today I am going to talk about the books that I completed this past week and what I plan on reading in the coming week. It has been slow going for the past couple of weeks but I really feel like I'm on the other end of it.
What I Finished
Kings of the Wyld by Nicholas Eames – I reviewed this book in last weeks What I Read. I loved it and I can't wait to read his next Fantasy standalone.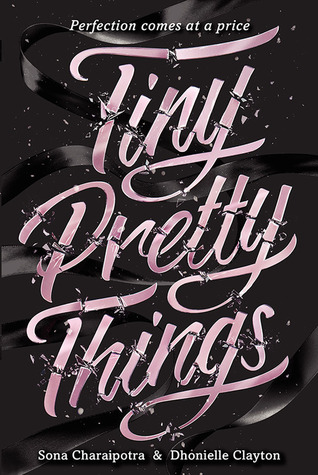 Tiny Pretty Things by Dhonielle Clayton and Sona Charaipotra – This book takes place in a ballet school and follows a group of ballerinas who will do anything to be the best. This is book one of a duology and it was the perfect quick read. I enjoyed the malice and the mystery throughout the story.  I also enjoyed the discussion on race in the ballet world. This was exactly what I needed to take a break from all of the fantasy I was reading.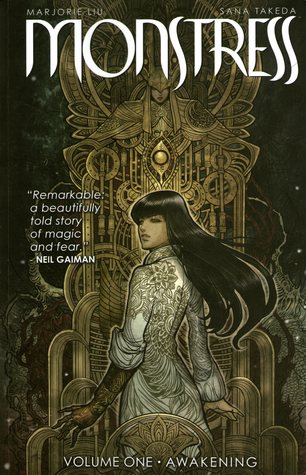 Monstress Vol. 1: The Awakening by Marjorie M. Liu and illustrated by Sana Takeda – This is a graphic novel and I can't really say what it's about because I didn't full understand it. There was a lot of world building in this and action but I still didn't fully understand the plot. I'm not really sure how I feel about it.
What I'm Currently Reading
In Other Lands by Sarah Rees Brennan – This book follows Elliot who is brought to the other land to train and learn about the world. Elliot is an excellent character and I'm enjoying the characters. I'm still not that far into it, but I am enjoying the characters. This appears to be more of a character study than a plot driven novel and I enjoy those. I'm listening to this on audio via Hoopla.
Marlena by Julie Buntin – I'm about halfway through this one and I am enjoying the story.  The plot is pretty basic, we follow Cat who is the new girl in town and she befriends Marlena who is an elusive girl who lives next door. Within the year that Cat meets Marlena, Marlena is dead.  It's a coming of age story that has been told many times, but Buntin's prose and the heir of mystery about how Marlena died has me completely hooked.
Pachinko by Min Jin Lee – This is a family saga story that is starts in Japanese occupied Korea and starts in the late 1920's.  I'm only 100 pages in but I am loving the writing style and the history elements that are interwoven in the story.
What I Plan to Read
The Art of French Kissing by Brianna R. Shrum – This is a YA contemporary about a girl who has always wanted to be a chef and she has an opportunity to go to this culinary program and compete in a "Chopped" style competition. I believe this is a hate to love relationship. I received this ARC from Edelweiss and I really want to get to it soon.
That's all that I plan on reading over the next week. I have had a rough couple of weeks but I think that I'm on the other end of whatever has been bothering me.
What are you planning to read over the next week? What have you recently finished? Let's chat in the comments. 
FOLLOW ME ON SOCIAL MEDIA
Twitter: @amaysn1
Instagram: @tashalikesbooks
Goodreads: AmaysnReads
Much Love,
Tasha