Hey y'all! I wanted to come today to talk about the books that are in my TBR stack for the month of June. Every month I pull books from my shelf that I'm most interested in reading throughout the month. I am using this month to catch up on the reading challenges that I'm doing for the year. Also, The Reading Women podcast is hosting a month long readathon so some of the books are for that too.
Here are the books I hope to read throughout the month of June: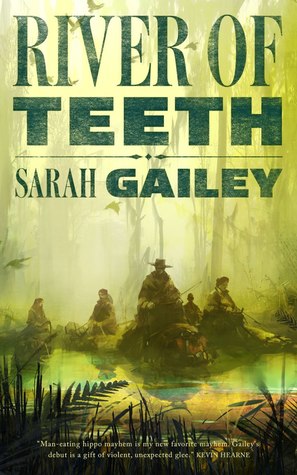 River of Teeth by Sarah Gailey – This is a short novella that is an alternate history where the US brought hippos to the swamps in Louisiana. I  have been meaning to read this for a while and I found the audiobook on Scribd.
Stamped from the Beginning: The Definitive History of Racial Ideas in America by Ibram X. Kendi – This is a non-fiction book that I have been wanting to read for a while. This book is almost 600 pages, so I will be reading and listening to it throughout the month.
Pachinko by Min Jin Lee – This is a family saga that starts in the early 20th century and goes through the Japanese occupation of Korea. I have already started this and I am thoroughly enjoying it. Even though it is a longer book, I is a fast read. The writing is beautiful and I'm enjoying learning about the history of Japan and Korea.
Life After Life by Kate Atkinson – This is a story of a lady who dies and re-lives a different life over and over again. This is one of the oldest books on my physical TBR and I would really like to get it read this month.
The Guernsey Literary and Potato Peel Pie Society by Mary Ann Shaffer and Annie Barrows – This is an epistolary novel that takes place after the second World War in London. I'm not a huge fan of WWII novels but this one starts after the war is over and the book is short. This one has also been on my physical TBR for a while.
The Elegance of the Hedgehog by Muriel Barbery – This story follows a concierge and a 12 year old girl in a Paris apartment building. Both of them have a secrets that they are keeping from everyone around them. It's suppose to be a great novel and it's a translated work, which I want to read more.
Jane Eyre by Charlotte Bronte – This the story of Jane who becomes a governess and ends up working for Mr. Rochester. This is a classic that I have been meaning to read, so I want to at least start it this month.
Greenglass House by Kate Milford – This is a middle grade novel about an eccentric hotel. I started this last year but never finished, so I want to read it this month. I was really enjoying it while I was reading it and I'm in the mood for middle grade.
California Summer by Anita Hughes – This is an ARC that I have been putting off and it sounds like the perfect poolside read.
The Art of French Kissing by Brianna R. Shrum – This is another ARC, that I talked about in my  weekly TBR. I will be reading it this week once I finish up my current reads.
Baby Teeth by Zoje Stage – This is a domestic thriller that I talked about in my Netgalley TBR. It should be a fun read.
Orange The Complete Collection, Vol. 1 by Ichigo Takano – This is a manga that everyone has talked about and I honestly don't know what it's about. I believe it's about a girl who meets her future self or something. Either way, I have this out from the library and I really want to read it.
I also have a couple of series that I want to continue this month: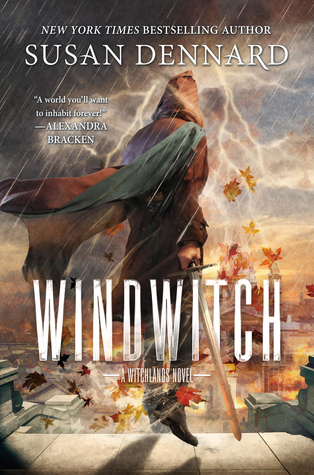 Siege and Storm by Leigh Bardugo – This is book two in the Grisha trilogy. I liked book one and I'm interested  to see how the story continues.
Windwitch by Susan Dennard – This is book two in the Witchlands series. I really enjoyed Truthwitch and I want to continue the story. If I have times I will also be reading the Sightwitch novella.
Of course, there will be audiobooks listened to throughout the month. I'm happy with this TBR because the majority of the books are ones that are owned books. That's not to say that I won't be pulling from my stack of library books that are staring at me.
What are you planning on reading in June? Let's chat in the comments. 
FOLLOW ME ON SOCIAL MEDIA
Twitter: @amaysn1
Instagram: @tashalikesbooks
Goodreads: AmaysnReads
Much Love,
Tasha