Hey y'all! I had a really awesome reading week last week, as I push to make it to 100 books by the end of the month. I enjoyed pretty much everything I read and found a new favorite classic, so yeah excellent reading week.
What I Recently Finished
Circe by Madeline Miller – I finished this and have a review post about both of Miller's books. This book definitely helped me out of the minor reading slump I was feeling. It all goes to Miller's writing.
The Elegance of the Hedgehog by Muriel Barbery – This is a dual perspective story that takes place in a fancy apartment building and deals with a lot of pretentious characters. I didn't love this story. It took me a minute to really get engaged, and I found myself eye-rolling at the pretension of both point of view characters. When the plot was moving, at least for the adult main character, I enjoyed that storyline. Overall, it was just a meh book.
Jane Eyre by Charlotte Bronte – I LOVED this. I don't know what I was expecting when I went started Jane Eyre but I'm so glad that I picked this one up. What more can I say, I have another Charlotte Bronte on my shelf and it's definitely on the top of my classics TBR.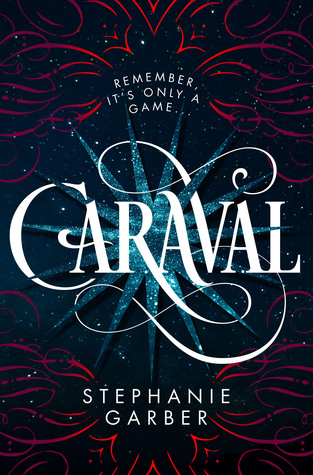 Caraval by Stephanie Garber – I was pleasantly surprised by this book. I know it was super hyped and it feels like everybody has read it but the reviews have been mixed. While I did locate flaws that got on my nerves, I'm so glad that I read it and plan on picking up Legendary really soon.
The Guernsey Literary and Potato Peel Pie Society by Annie Barrows and Mary Ann Shaffer – This is an epistolary novel that takes place just after WWII. This does not sound like anything that I typically read but I thought this book was so endearing. There is a movie adaptation for this book coming to Netflix in August and I'm excited.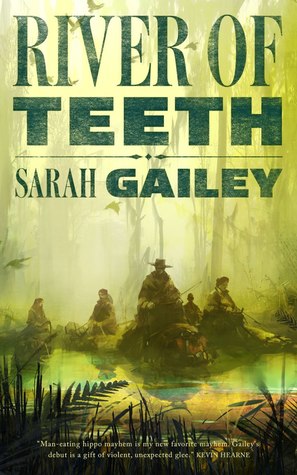 River of Teeth by Sarah Gailey – This was so awesome. I loved the characters, the plot, the audio narration, everything. I can't wait to read the next one. This is an alternate history western where the United States imported hippos due to a meat shortage and then decided that they didn't need them anymore. We follow a cast of characters who are hippo ranchers and they are hired for a job to release the feral hippos into the wild. Read it!
Currently Reading
Siege and Storm by Leigh Bardugo – I'm listening to the audiobook and reading the physical copy. I'm enjoying it and the threads are really starting to come together.
Greenglass House by Kate Milford – This is a middle grade book that takes place in a hotel for smugglers. It's an older middle grade and I'm enjoying it.
Life After Life by Kate Atkinson – I'm slowly making my way through this and it's interesting but I'm almost 100 pages in and I'm not sure I'm invested in the story or the characters. I'm going to give it a few more pages and make a decision.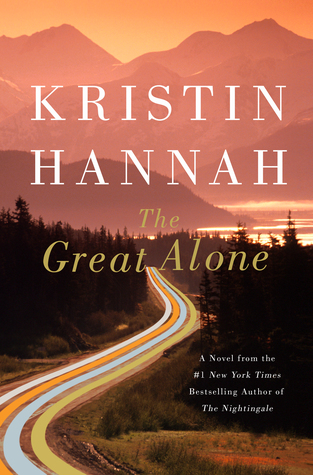 The Great Alone by Kristin Hannah – This is my current audio listen. It's a really popular book and so far I'm enjoying it. It's about a POW from the Vietnam war who inherits a plot of land in Alaska and he uproots his family to Alaska on a whim. We follow the perspective of the 13 year old daughter.
Books I Want to Read – Tome Topple starts at the end of the week and I will be doing a separate TBR for that. It should go up on Wednesday. So I'm keeping the rest of my weekly TBR short.
Home Fire by Kamila Shamsie – This was the winner for the Women's Prize for Fiction this year. This follows a family saga that follows an Iraqi family where one sister comes to America, another sister lives in London, and the brother has disappeared to join Isis. I'm excited to get into this one.
Alex, Approximately by Jenn Bennett – This is a YA contemporary that has a "You've Got Mail" premise to it. It's suppose to be cute and it will be perfect before I start reading big books for the next two weeks.
That's everything that I have finished, plan to finished, and hope to read in the next week. What are you currently reading? What do you plan to read this week? Let's chat in the comments. 
Much Love,
Tasha
FOLLOW ME ON SOCIAL MEDIA:
Twitter: @amaysn1
Instagram: @tashalikesbooks
Goodreads: AmaysnReads