Hey y'all! When I reflected on my reading last week I thought that I hadn't read very much, however when I looked at my tracker I noticed that I had actually finished 4 books.
What I Finished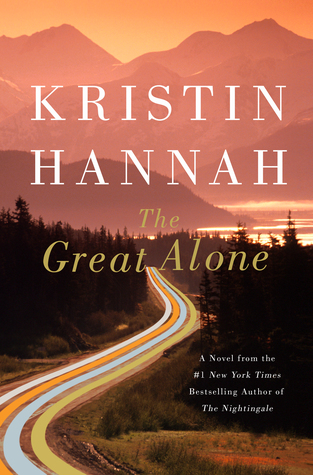 The Great Alone by Kristin Hannah – This was my first Kristin Hannah and it definitely won't be my last. This story follows Leni, who is 13 at the start of the story, her father Ernst, a POW of the Vietnam War and her mother decide to move to Alaska when they inherit some land from a fellow solider who died in the war. Ernst suffers from PTSD and is known for his crazy schemes, so they up and move to Alaska, completely unprepared. The story takes off from there. I listened to this on audio and it took me a couple of hours to really get invested in the story. This story was heartbreaking and scary at times. I was completely unprepared for some parts and found myself a little teary eyed in others. Kristin Hannah is an excellent storyteller. The thing that didn't make this one of my favorite stories ever was that at times I felt that a plot line was presented and then resolved too quickly which made it seem unnecessary. Overall, I do recommend this book.
Alex, Approximately by Jenn Bennett – I also listened to this on audio and I really  enjoyed the narration. The story is about Bailey who moves to a California surf town with her father. This town happens to be the same town, where her online friend Alex lives but for reasons that are discussed she does not want him to know that she has moved to his town. She starts working and runs into the arrogant Porter, who slowly starts to grate on her nerves. But there is more to Porter than meets the eye. Anyway, this is a YA contemporary and it served it's purpose. It was light and fluffy and cute. There was nothing super special about, although it did have a couple of dark issues that arose in the character's backstories. I also must applaud Jenn Bennett for showing teenage sex in a health and somewhat realistic way.  Overall, this was a quick audio listen and a good story. I would recommend if you are in the mood for a YA contemporary.
Siege and Storm by Leigh Bardugo – This is the 2nd book in the Grisha trilogy.  I enjoyed this infinitely better than the first one. As I've said before, Leigh Bardugo is good at the long game.  The first books are mostly introduction and character building with a little action. The second book is usually where we sink our teeth into the overall plot. I will finish this trilogy soon and do a full series review. Overall, I recommend this series and expect to really enjoy the last book of the series.
Greenglass House by Kate Milford – This is a middle grade book that has all of my favorite things: mystery, adorable cast of characters, and a cool setting. I have a full review for this that should be posted soon. In short this is a book about Milo who lives in an inn with his adoptive parents. When unexpected guest start showing up to the inn over winter break, Milo must adjust his plans for winter break and solve a mystery. It's cute, I recommend it, stay tuned for the review. (review)
What I'm Currently Reading
Strange the Dreamer by Laini Taylor – This was my first read for Tome Topple (Tome Topple TBR) and it took me a minute to: (1) adjust to Taylor's writing and (2) get into the story. Taylor's writing puts me in mind of Maggie Steifvater's because both of them right very descriptively and atmospheric where the setting leaps off the page. However, there is an adjustment period to understanding what the heck is going on. I am at a part in the book that I am really enjoying understanding the motivations of the characters and seeing where their lives intertwine and I'm interested to know what happens.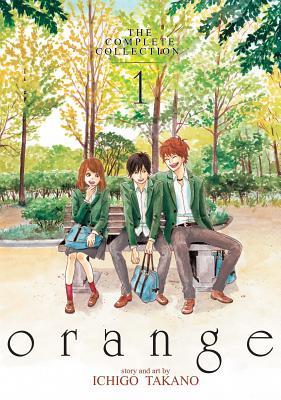 Orange The Complete Series Vol. 1 by Ichigo Takano – OMG! I am absolutely loving this manga. I figured I would enjoy it, but I did not expect to care so much for the characters. The other manga series that I have read, which isn't much, I cared more about the plot. This manga series is very character focused and I am LOVING this so much. I cannot wait to get further into the story and I'm pretty sure I will be picking up Vol. 2 very soon after completing this one.
What I Plan to Read – I have a couple of library books that I need to squeeze in, in addition to my Tome Topple reads.  That's what most of these are.
Artificial Condition by Martha Wells – This is the second novella in the Murderbot series. I read All Systems Red, the first novella, and fell head over heels in love with Murderbot. I had been on hold for this ebook from the library for so long and now I need to read it before my loan expires. I have the audiobook from Scribd, so I may  listen to it and follow along. This is the perfect break from the Tomes that I am currently reading.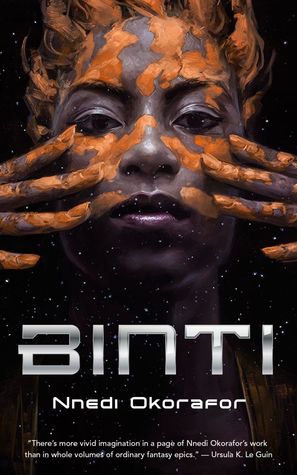 Binti by Nnedi Okorafor – This is another novella series that I know I will like and I have been meaning to start for ages. I also have the audiobook for this on Scribd, so I may just listen to it also, since I do work this week.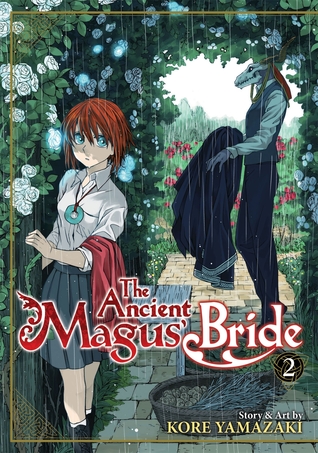 The Ancient Magus' Bride Volumes 2 and Volume 3 by Kore Yamazaki – I loved the first volume for this manga series. The story is about a girl who is sold to a Mage and she thinks she is going to be his slave but he is actually wanting her to be his bride. Yes, I recognize the problematic elements of this story, but I am so intrigued by the Mage and the world.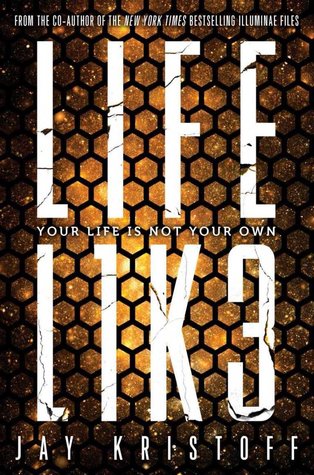 LifeL1k3 by Jay Kristoff – I have heard nothing negative about this one. This one is due back at the library soon, so hopefully if I can squeeze this in over this week. I do have one day off this week, so I hope that I can go ahead and make a lot or progress through this book.
The Forgotten Garden by Kate Morton – This will be the third book I pick up for Tome Topple. I should be finished with Strange the Dreamer in the next day or so.  I also should be over halfway through with Orange before the end of the week. So I have sectioned off this book and hope to be able to start this around mid-week.
Whew! That is everything that I am currently reading or plan to read over the next week. As I said, I do have a day off from work for Independence Day in America and I do not have any plans, so I will probably be a bum all day.  Work is also really slow at the moment due to the holiday.
What are you planning to read in the next week? Let's chat in the comments. 
Much Love,
Tasha
Follow me on social media to see what I'm currently reading:
Twitter: @amaysn1
Instagram: @tashalikesbooks
Goodreads: AmaysnReads