Hey y'all! I didn't put up a What I Read post this week because I knew that I was participating in this readathon over the weekend and I really didn't read that much last week. I'm in the middle of a bunch, which brings me to my 24 in 48 TBR.
The 24 in 48 is a readathon where the goal is to read a total of 24 hours over the weekend. It begins at 12am EST on 7/21 and goes through 11:59pm on 7/22.  I like this readathon because there are no challenges and it's main goal is to make reading a priority over the weekend. Mays has one event to attend and we just have church on Sunday, so there is plenty of time for reading.  I think even Mays (my son) wants to join in with me over this readathon.
Here is the stack I will be working from/the books that I am "currently reading":
The Forgotten Garden by Kate Morton – I am actively reading this one and have been making progress a little bit every night. I originally picked this up for Tome Topple but I just didn't finish it.
Red Rising by Pierce Brown – I am reading this on my kindle. It's fine and I'm at a point now where the story is finally picking up. Nothing spectacular is happening at the moment but I'm enjoying it.
My Plain Jane by Cynthia Hand, Brodi Ashton, and Jodi Meadows – I'm listening to this on audio through Scribd. It's already had so many laugh out loud moments and I am loving the characters. This is totally my humor and the audio book is fantastic.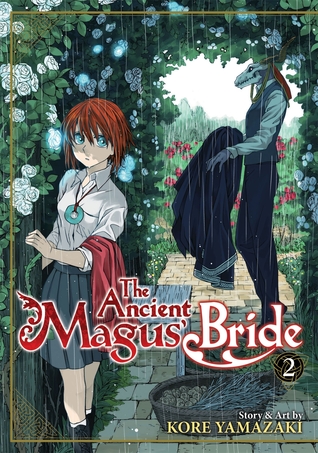 The Ancient Magus' Bride, Volume 3 by Kore Yamazaki – This is the next volume that I need to get to in this manga series that I am loving. It's so weird and interesting and I am thoroughly enjoying it.
There are also 2 ARCs that I really need to read and review. I might save those for the readathon I'm doing next week.
These are all of the books that I am actively reading. I have challenged myself not to start anymore books until I finish at least 3 of these, although there are like 6 that I am super excited to read (I posted on my Instagram those books).  If I can make progress, if not finish these books, I will have a successful readathon.
Are you participating in the 24 in 48 readathon? Comment below with your TBR post. 
Much Love,
Tasha