Hey y'all! I wanted to jump on here and do a quick TBR for the Dewey's 24 hour reverse readathon. The readathon begins today, Friday July 27 at 8pm EST and will end on Saturday July 28 at 8pm (click link here). Anyway, since I'm in the throes of the 7 in 7 Readathon I thought it was perfect for me to participate to help me make my way through the rest of the books I'm trying to read. So without further ado here are the books that I will be picking up during the readathon:
The Last Wish by Andrzej Sapkowski – I am about halfway through but I should be able to finish this before bed tonight.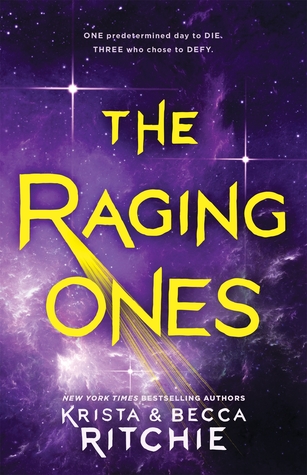 The Raging Ones by Krista and Becca Ritchie – I read the prologue and the first chapter of this book yesterday and I know that I will be getting through this one.  This is a Netgalley ARC that I need to read before release date.
The Dry by Jane Harper – This is a crime thriller that I have been wanting to read forever. I need to read it before it's due back at the library.
These are the three books that I hope to make progress in over the readathon and the rest of the weekend. If I can get these done, I should be able to finish the 7 in 7 Readathon having read 6 books.
Are you participating in the Dewey's Reverse Readathon? What are you focusing on reading this weekend? Let's chat in the comments. 
Follow me on social media to see my reading progress in real time:
Twitter: @amaysn1
Instagram: @tashalikesbooks
Goodreads: AmaysnReads
Much Love,
Tasha