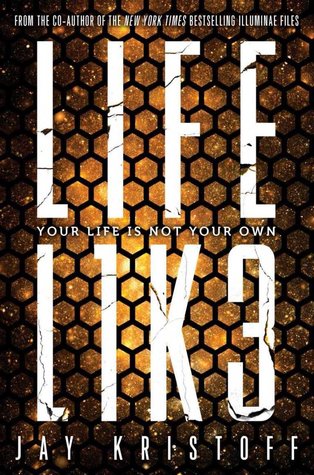 On a floating junkyard beneath a radiation sky, a deadly secret lies buried in the scrap.
Eve isn't looking for secrets—she's too busy looking over her shoulder. The robot gladiator she's just spent six months building has been reduced to a smoking wreck, and the only thing keeping her Grandpa from the grave was the fistful of credits she just lost to the bookies. To top it off, she's discovered she can destroy electronics with the power of her mind, and the puritanical Brotherhood are building a coffin her size. If she's ever had a worse day, Eve can't remember it.
But when Eve discovers the ruins of an android boy named Ezekiel in the scrap pile she calls home, her entire world comes crashing down. With her best friend Lemon Fresh and her robotic conscience, Cricket, in tow, she and Ezekiel will trek across deserts of irradiated glass, infiltrate towering megacities and scour the graveyard of humanity's greatest folly to save the ones Eve loves, and learn the dark secrets of her past.
Even if those secrets were better off staying buried. (Goodreads synopsis)
I didn't know what to expect when I started the book. I had heard the book  compared to Mad Max but that wasn't a reference that I fully understood having not ever seeing the movies. I was definitely pleasantly surprised by my enjoyment of this book. Eve the main character was so great to follow. She was tough and persistent and all around someone who I could definitely care about. Lemon Fresh, Eve's best friend, was sarcastic and confident. Another female character that I could absolutely get behind. the characters were so fleshed out that I did not question their motives because their decisions were all within their character.
The story was interesting, if not a little confusing to begin with. The world is basically a post apocalyptic Los Angeles, so that helped with orientating myself to it. While reading I was able to fully understand where they were and had a somewhat clear understanding of the hierarchy that existed in the world. The plot was constantly moving forward and I never once felt a lull. It wasn't too much action, there were moments of self reflection, but there was just enough action to keep the pages turning. The ending of this book completely slayed me and I'm excited to see what happens in the next one. I have some ideas of where I hope the plot goes.
Overall, I do recommend this book if you like dystonia, post apocalyptic retelling of Anastasia (Because there are so many of those).
Parental Warning: violence, mild language, sex (more fade to black than gratuitous)
Much Love,
Tasha
FOLLOW ME ON SOCIAL MEDIA TO SEE WHAT I'M CURRENTLY READING:
Twitter: @amaysn1
Instagram: @tashalikesbooks
Goodreads: AmaysnReads