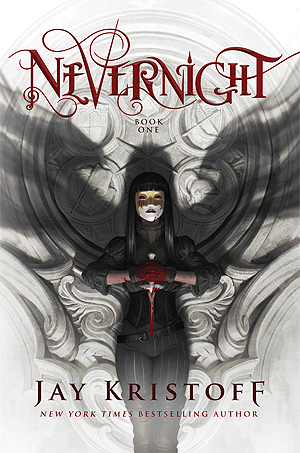 In a land where three suns almost never set, a fledgling killer joins a school of assassins, seeking vengeance against the powers who destroyed her family.
Daughter of an executed traitor, Mia Corvere is barely able to escape her father's failed rebellion with her life. Alone and friendless, she hides in a city built from the bones of a dead god, hunted by the Senate and her father's former comrades. But her gift for speaking with the shadows leads her to the door of a retired killer, and a future she never imagined.
Now, Mia is apprenticed to the deadliest flock of assassins in the entire Republic—the Red Church. If she bests her fellow students in contests of steel, poison and the subtle arts, she'll be inducted among the Blades of the Lady of Blessed Murder, and one step closer to the vengeance she desires. But a killer is loose within the Church's halls, the bloody secrets of Mia's past return to haunt her, and a plot to bring down the entire congregation is unfolding in the shadows she so loves.
Will she even survive to initiation, let alone have her revenge? (Goodreads synopsis)
Oh my gosh!!! I LOVED this book! The sarcasm, the brutal nature of the story, Mia Corvere! There was so much that I loved about this book.  This is the story of Mia who joins the Red Church to become an assassin to avenge her families death. From the first chapter I knew that this was a book that I was going to love and I certainly was not disappointed. This was definitely the kind of fantasy that I love.
Mia Corvere is the brutal character that you didn't know you needed. She was apologetically herself, while still being flawed and being self-reflective. Mia is the type of character that you love even though you question a lot of her decisions. Mister Kindly is all the snark that I love in a character. His commentary was the highlight of the book for me. Then there is Tric.  *sigh* Tric was just the absolute best!
I did not guess any of the plot twist and this book legit made me yell out loud while I was reading it. I annotated this book so much because there were so many moments that I knew I wanted to remember. I just love the way that Jay Kristoff crafted this book and how each reveal was done so well. Also, the footnotes were so good.
Will I Continue?……HECK YEAH!!! I gotta know what happens next!!! Godsgrave is next to be bought so I can read it as soon as possible.
Have you read Nevernight? What did you think? Let's chat in the comments.
Much Love,
Tasha
Follow me on social media to see what I'm currently reading:
Twitter: @amaysn1
Instagram: @tashalikesbooks
Goodreads: AmaysnReads