Hey y'all!! I thought I would switch back to a Friday Reads as I get back into the swing of things. I have about five books that I want to make progress in or complete this weekend. Since it will be a rainy weekend and Dewey's 24 hour Readathon is this weekend, I think I can hit my reading goals of completing my Spookathon TBR and finishing my October TBR.
What I Finished This Week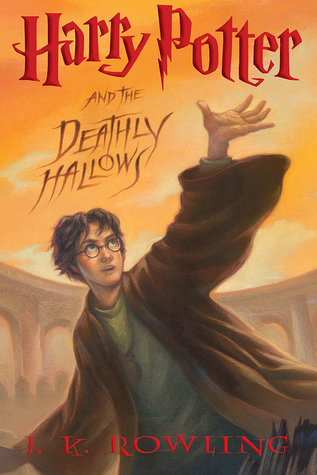 Harry Potter and the Deathly Hallows by J.K. Rowling – Yes, I have finally finished the Harry Potter series. I will talk about my thoughts on the series in an upcoming post.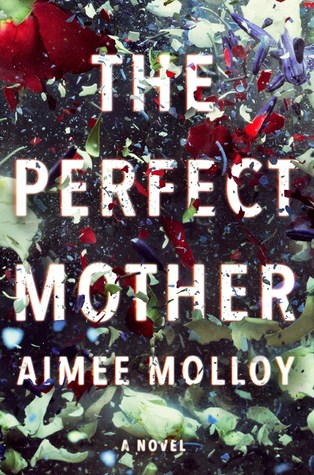 The Perfect Mother by Aimee Molloy – This is a thriller following a group of mothers who all have children about the same age. One night when the mothers go out for drinks, one of the children go missing. My thoughts are pretty meh. I thought that the character development that we were given didn't help to create any tension throughout the story.  However, the plot twist did catch me off guard. As someone who is not a huge thriller reader, I thought it was fine. This was my first completed book for Spookathon and completed the challenge of read a book with purple on the cover. I also listened to this on audio and followed along in the physical book.
Scythe by Neal Shusterman – Holy smokes!! This book was so good. I buddy read this book with a co-worker and we were completely hooked.  This book is about a utopian society where people are now immortal.  In an effort to control population they have established scythes, who are people who are ordained to clean i.e. kill certain people.   I have so many good things to say about this book that I plan on doing a full review of it.  Just know that I have already picked up the second book in the trilogy so that I can continue immediately.
Then She Was Gone by Lisa Jewell – This was a very good thriller. The story follows Laurel whose daughter Eilee went missing 10 years prior to the book beginning. I found this book so compelling and I could not put it down through the last 20 percent. I listened to this on audio and followed along on my kindle. I figured out a portion of the plot twist but it was so much more than I expected. I definitely recommend this book. This was my second completed book for the Spookathon and the challenge of read a thriller.
Dewey's 24 Hour Readathon TBR
I have 5 books that I will be dipping in and out of for this weekend. I have actually been sticking to my October and Spookathon TBR pretty staunchly and I hope to complete to them both by the designated timelines. I'm kinda proud of myself. Anyway, here are the five books on my Dewey's 24 Hour Readathon stack:
My Favorite Thing is Monsters Volume 1 by Emil Ferris – This is a large graphic novel about a girl who is a werewolf. It's suppose to be really good and the art style is very interesting, if not a little graphic and adult. I have heard great things about and expect to be able to complete this, either tonight after work or sometime tomorrow. This is also on my Spookathon TBR and completes the challenges of read a book with a spooky word and read a book with pictures.
The Snow Witch by Rosie Boyes – This is a middle grade book sent to me by the author on my e-reader. I don't fully know the premise but when the author pitched it to me, it sounded very interesting. And we all know how much I love a good middle grade.
The Graces by Laure Eve – This is a book about a mysterious family that is coveted by the entire school. They have some kind of intriguing secret and the main character River is trying to infiltrate the family. I hope to be able to complete this book over the weekend. I have a lot of dead time where I can get a lot of reading completed, while Mays (my son), is at a school thing.
Bloody Rose by Nicholas Eames – This is a companion novel where we follow a character from the first book, Kings of the Wyld, and her adventures with her own band.  I loved the first book, it was hilarious and fast paced. I have been anticipating this book since I finished Kings of the Wyld and I don't want to put it off any longer. I hope to make progress in the book, but don't expect to finish it.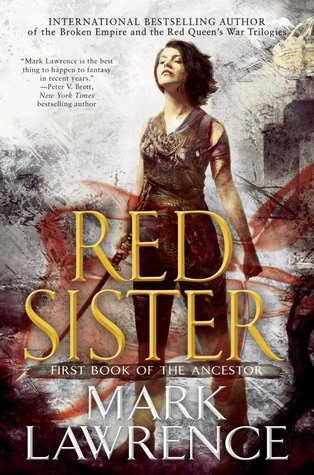 Red Sister by Mark Lawrence – I am listening to the audiobook and following along in the physical book. I just started the audiobook today but I do have a few errands to run tomorrow and hope that I will be able to listen to it while I am moving around. I'm only about 4 chapters in and don't really have an opinion on it at this point. This book is about a girl who is taken to a convent of assassin nuns. That's all I know about and all I really care to know.
Lastly, I currently have 100 pages left of Girl Waits With Gun by Amy Stewart, which I will definitely finish today.  This will be my third read of Spookathon and will complete the challenge of read a book not set in our time period.
Well that is all of the things that I have recently finished and plan to read over this weekend. I am so excited to be able to participate in Spookathon and Dewey's and hope to have a very successful reading weekend.
What are you currently reading? Are you participating in any readathons currently? Let's chat in the comments.
FOLLOW ME ON SOCIAL MEDIA TO SEE CURRENT READING UPDATES
Twitter: @amaysn1
Instagram: @tashalikesbooks
Goodreads: AmaysnReads

Much Love,
Tasha