Hey y'all! Today we are talking about 10 books that have truly stood out for the year of 2018. I had a really strong first half of 2018 and then it kind of faded. These are the ones that initially came to mind when I started trying to compile my list. I have linked my reviews of books or if there is no review, I will link the Goodreads pages.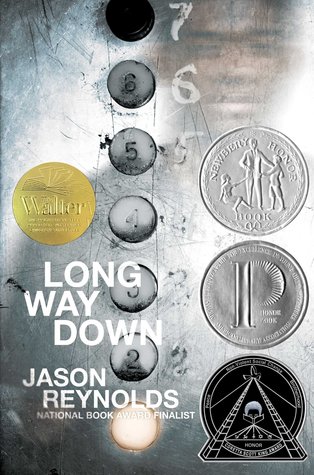 Long Way Down by Jason Reynolds – This book was so powerful. It was one of the first books that I read in 2018 and I still recommend it all of the time. This is a story told in verse about a boy on his way to avenge the senseless killing of his brother. I read this physically but I have heard the audio for this book is amazing.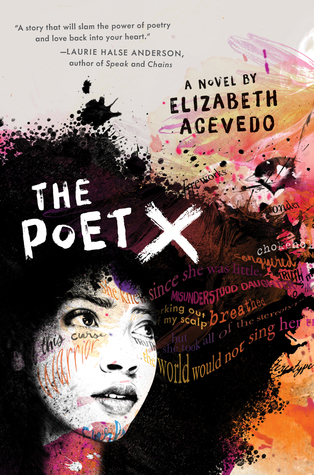 The Poet X by Elizabeth Acevedo – I never thought I would have two books told in verse that I would love. I listened to this on audio and absolutely loved it. This follow Xiomara who is trying to navigate family, religion, and her love of slam poetry. Xiomara was so real to me and I highly recommend this book.
Life After Life by Kate Atkinson – I wasn't sure how I would feel about this one. We follow Ursula Todd as she lives her life over and over again, tweaking decisions that have affected her life. I am not even a huge fan of things that happen during war times but this was just amazing. Atkinson has a way of setting a scene and making you feel like you are there.
Pachinko by Min Jin Lee – This is a family saga that starts off in Korea where we follow a girl who gets pregnant before marriage, to the disgrace of her family. When a kind preacher comes to stay at the family boarding house and offers to marry the young girl, we begin a story that follows through many generations. This book looks in the the Japanese occupation and treatment of Koreans. It talks about the closing of the borders of North Korea and South Korea. I absolutely loved this book. I was completely invested in the characters and I love long family sagas that span generations.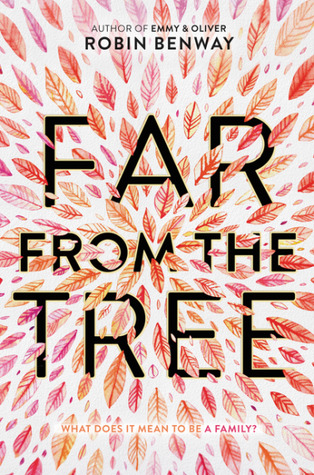 Far From the Tree by Robin Benway – This is a story of three siblings that were adopted to very different families. When one of the siblings becomes pregnant and decides to give her baby up for adoption, she begins to look for her other siblings that she has never known. The form a bond and they get together to try to meet their mother who gave them up for adoption. This book broke me and I cried through the last 50-100 pages. I don't read a lot of contemporary YA but this was so well done. I highly recommend not only this book but also Emmy and Oliver by this author.
The Heart's Invisible Furies by John Boyne – I LOVED this book. Cyril Avery is in my top 5 favorite characters of all time. The book starts with a bang and we follow Cyril as he navigates his life as a gay man in Ireland when being gay just couldn't happen. The book is told in 7 year jumps throughout Cyril's life. While this wasn't a perfect book, it has absolutely stuck with me.
I Am Not Your Perfect Mexican Daughter by Erika L. Sanchez – In this book we follow a girl whose "perfect" sister is killed and she is then put under a lot of pressure to be the "perfect Mexican daughter." This book stayed with me all year. It showed the Mexican immigrant experience in a way that I had never heard. I don't think this book gets as much attention as it definitely deserves.
The Seven Realms Series by Cinda Williams Chima – Mainly The Demon King and the Exiled Queen, the first two books. When I closed the first book I said to myself, "this is a darn good fantasy." It is a dual timeline perspective that where we follow Han Allister who is a former streetlord in the Ragmarket and Raisa who is the queen heir to the Gray Wolf Throne. Through a series of events their paths cross and things happen. I love the political intrigue in this book. It's intense and so interesting. I also enjoyed how there's a romance in the book but it never takes over the story. I read the third book, The Gray Wolf Throne at the beginning of this year and I have the last book ready to go. I think this series needs so much more hype.
Thunderhead by Neal Shusterman – I read the first book in this series, Scythe, and fell in love with the story. Scythe was intense and brutal and I could not put it down. This second book picks up where the first one left off and it just raises the stakes from everything that happened in the first book. This is a utopian world where humans have overcome death. In order to control population, since everyone lives forever, there are Scythes that go around gleaning people for various reasons. The books are definitely as intense as they sound.
Wundersmith: The Calling of Morrigan Crow by Jessica Townsend – I was highly anticipating this release and it did not disappoint. This is the second book following Nevermoor: The Trials of Morrigan Crow, where we followed Morrigan who was born on Eventide and is considered a cursed child in her town. Morrigan is blamed for every bad thing that happens and is suppose to die on her 11th birthday. On the eve of her birthday, she is swept off to Nevermoor by Jupiter North and must complete trials to be inducted into the Wunderous Society. This book just feels so magical and nostalgic. I love this story and I hope we get so many more books in this series.
These are all of my best books of 2018. Sorry that this came out so late but I read around 165 books this year and it was really hard to narrow them down. 2018 was such a good reading year and I just hope to continue the trend in 2019 of reading some excellent books. I really think that I have finally honed in on what I will like and I am so excited.
Did any of these books make it to your top books of the year? Are you interested in any of these books? Let's chat in the comments.
FOLLOW ME ON SOCIAL MEDIA TO SEE WHAT I'M CURRENTLY READING:
Twitter: @amaysn1
Instagram: @tashalikesbooks
Goodreads: AmaysnReads
Book of the Month: https://www.mybotm.com/4f2lrch51bjfw29?show_box=true (Use link and join for $5)
Scribd: https://www.scribd.com/gie/6lag6q (Try for a free month)
Much Love,
Tasha