Hey y'all! Today I wanted to come and do my March TBR. February was a stellar reading month and I hope that this continues throughout March. I have been MIA on here because I was dealing with some health issues, but I am happy to say that I am back and ready to start blogging again. I have missed it so much. Anyway, here are the priority books that I want to read in March.
Black Leopard, Red Wolf by Marlon James – This is an adult high fantasy novel that is all the buzz in the book community, written by the Man Booker winner. It takes place in an African inspired setting and is set to be a trilogy. I have heard that this is more a literary fantasy and I am here for it. Also, this is on my list of most anticipated for the first quarter.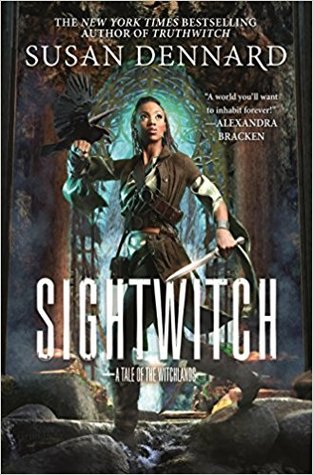 Sightwitch by Susan Dennard – This is book 2.5 in the Witchland series which I have been reading and loving. (My review for Truthwitch is here.) This is a prequel novella and I have heard you need to read before the next book in the series which is…..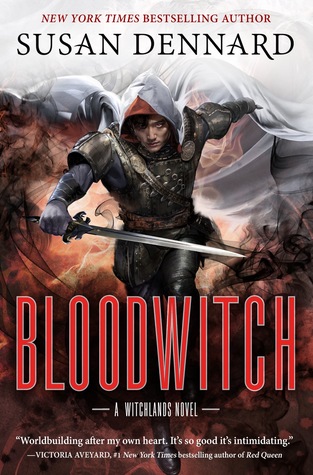 Bloodwitch by Susan Dennard – This is the third official book in the Witchland series. We follow Aeudan, the bloodwitch, and his journey. Also, Sofi and Iseult will be in it as they make their way back to each other. There is so much I need to happen in this book and I'm hoping that at least some of it happens.
The Crimson Crown by Cinda Williams Chima – This is the fourth and concluding book in the Seven Realms series. I have yakked on and on about this series. (Review for The Demon King here) and I can't wait to finish it out. I didn't get to this in February, so it is definitely a priority for March.
On the Come Up by Angie Thomas – I know, I can't believe I haven't read this yet either. However, this will be one of the first books that I pick up in March. We follow Bri who is an aspiring rapper as she tries to make her way in the world and out of her father's shadow. The reviews for this have been so good and I can't wait. This is also a most anticipated for the first quarter.
Blood of Elves by Andrzej Sapkowski – This is the third book and the first novel in the Witcher series. I don't know the exact premise for this one but I am excited to read a full length novel in this world since the first two books are more short story collections.
Rich People Problems by Kevin Kwan – This is the final book in the Crazy Rich Asians trilogy. I think the main POV character in this one is Kitty and I grew to really like her character in the second book. I will see what I think of this one.
These are the seven books that are taking priority throughout the month of March. I will be posting a library haul soon and that will show the library books that I have to pull from this month. Also, it is Middle Grade March and I have a few of those in mind that I might pull from Mays' (my son) shelf.
What are you planning to read in March? Are you participating in any readathons this month? Let's chat in the comments.
FOLLOW ME ON SOCIAL MEDIA TO SEE WHAT I'M CURRENTLY READING:
Twitter: @amaysn1
Instagram: @tashalikesbooks
Goodreads: AmaysnReads
Book of the Month: https://www.mybotm.com/4f2lrch51bjfw29?show_box=true (Use link and join for $5)
Scribd: https://www.scribd.com/gie/6lag6q (Try for a free month)
Much Love,
Tasha