Hey y'all! Today I wanted to do a Friday Reads for y'all! It's been a while and I have missed doing them.
What I Finished This Week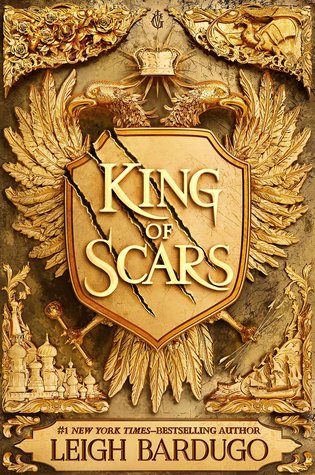 King of Scars by Leigh Bardugo – I enjoyed this book. It did take a while for me to get through, but I have noticed that Leigh Bardugo excels at the long game. So, in general, her first books in the series aren't generally my favorites, but they aren't bad books. I will be continuing the duology and putting up a full review…eventually.
On the Come Up by Angie Thomas – This is Thomas' sophomore novel and needless to say, I LOVED IT! Her characterization is amazing and the plot and social commentary were amazing.
The Wizards of Once by Cressida Cowell – This is the new series from the author of the How to Train Your Dragon series. We follow Xar, a wizard with no magic and Wish, a warrior who is not very warrior like. Their paths cross and magical, nonsensical things happen. I read this for middle grade march and really enjoyed it. I just finished this one last night.
What I'm Currently Reading
Royal Assassin's by Robin Hobb – I am currently listening to this on audio and reading along in the physical copy. I'm about halfway through the book and I'm liking it more than the Assassin's Apprentice because we get to know Fitz more, however this is a slower fantasy than I'm used to reading. I plan on listening/reading more of this over the weekend and hopefully going to finish it.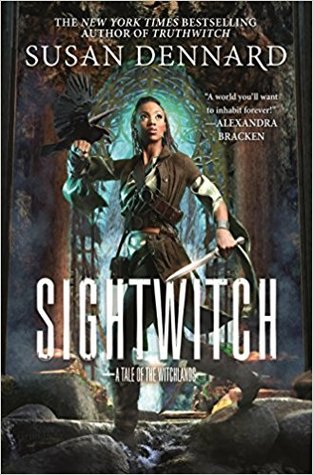 Sightwitch by Susan Dennard – This is the 2.5 prequel novella in the Witchland series and I am reading this because I really want to get to Bloodwitch this month. I'm about halfway through this and my main goal is to actually finish this one today. I am loving getting the backstory of the characters mentioned in the novella and also I can't wait to see how this links to Bloodwitch.
What I Plan to Start This Weekend
Caliban's War by James S.A. Corey – This is book two in the Expanse Series and I really want to continue on in this complex space opera. I really enjoyed the first book and the short stories I have read in this series, so I really want to knock this book out. I don't anticipate finishing this one, because it's huge, but I would like to get a few chapters in.
The Paying Guest by Sarah Waters – This is an adult literary fiction that I don't know a lot about the synopsis but the reviews I've heard make me want to read it. This is also on my quarterly TBR and I really would like to read another one of those books. Also, this will be a nice breakup of all the SFF that I've been reading.
That's everything that I'm currently reading, anticipating to read, and recently finished. What are you currently reading? Let's chat in the comments
FOLLOW ME ON SOCIAL MEDIA TO SEE WHAT I'M CURRENTLY READING:
Twitter: @amaysn1
Instagram: @tashalikesbooks
Goodreads: AmaysnReads
Book of the Month: https://www.mybotm.com/4f2lrch51bjfw29?show_box=true (Use link and join for $5)
Scribd: https://www.scribd.com/gie/6lag6q (Try for a free month)
Much Love,
Tasha