Hey y'all! Today I am coming with a February book haul. I don't know what happened in February, actually I do, and book buying was a little solace as a coped with the other things. Here are the books that I acquired in the month of February.
EBOOKS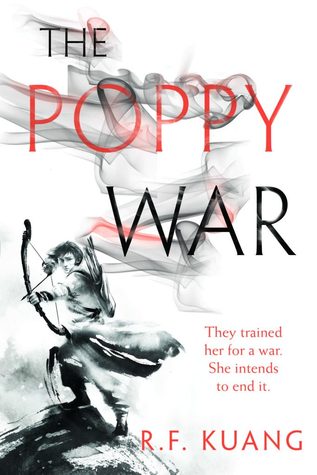 The Poppy War by R.F. Kuang – An Asian inspired fantasy that takes place during the time of the Rape of Nanking. I picked this up because I am trying to read some of the books on the BooktubeSFF Awards short list.
The Traitor Baru Cormorant by Seth Dickenson – This is an adult high fantasy that I really don't know a lot about but the reviews have been decent.
The Shadow of What was Lost by James Islington – This fantasy book has been on my radar for some time. It is a quest fantasy, I believe, and think I will really enjoy it.
Stormdancer by Jay Kristoff – This is the first book in a trilogy that follows a Japanese inspired fantasy setting. I have heard pretty good things about it and I love Jay Kristoff's writing.
The Rage of Dragons by Evan Winters – This is an African inspired high fantasy that I haven't heard a lot about but the premise sounds good.
2nd and Charles – I recently went out of town and there was a 2nd and Charles there. It's a used bookstore that we don't have anywhere near me in Texas so, of course, I had to make a stop in and I showed great restraint.
Mama Day by Gloria Naylor – This is a magical realism book that takes place during slave times. I have had this book on my radar for ages and I'm glad it is finally in my collection.
Sense and Sensibility by Jane Austen – I have already read this book and I collect different editions of Jane Austen books. This one was so gorgeous and so cheap I could not leave it.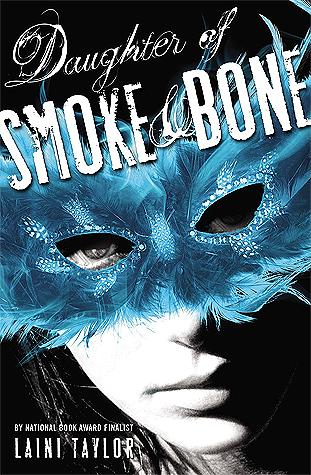 Daughter of Smoke and Bone by Laini Taylor – I listened to this book on audio maybe two years ago. It was right when I was getting into audiobooks and I didn't really retain the story. I plan on re-reading this one and then continuing the series. After reading the Strange the Dreamer duology, I have a feeling that reading this one again is a good idea.
NW by Zadie Smith – I really want to give Zadie Smith another chance. I read another one of her books and didn't love it, however I did appreciate the social commentary that she inserted in the book.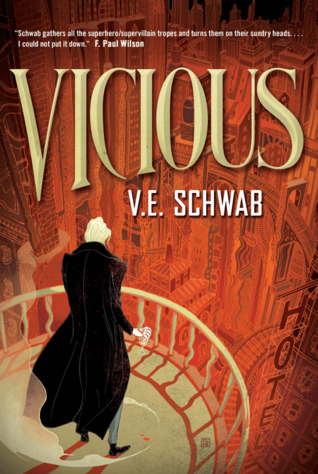 Vicious by V.E. Schwab – I was so excited when I came across this one at the bookstore. V.E. Schwab is a hit or miss author for me. I think I prefer her works written for YA audiences more than adult but the premise of this book sounds too good to pass up. 
Physical Books
Black Leopard, Red Wolf by Marlon James – I actually paid close to full price for this book, so it will be getting read very soon. LOL. This is an African inspired adult high fantasy novel. I have heard it is brutal and dense.
On the Come Up by Angie Thomas – This was a Christmas present from my brother, so it is signed and personalized to me and I am so in love. This is a YA contemporary about Bri who is an aspiring rapper. I have already read this one and I will talk about it more in my wrap up.
Gone Crazy in Alabama by Rita Williams-Garcia – This is a middle grade book about three sisters. This is technically the third book in the series, but in true middle grade fashion these books can be read as standalones. I picked this up at my son's book fair at school.
The Watsons Go to Birmingham-1963 by Christopher Paul Curtis – This is another middle grade book I picked up at my son's book fair. This is a modern classic that follows a family from Michigan who go down south during the civil rights movement. This has been on my middle grade to-buy list for ages. I'm glad I was able to snag it at a cheap price.
That is all the books that I picked up during the month of February. Kindle ebook deals got me this month, but that's ok, it happens.
What are some books that you picked up during the month of February? Which one are you most excited to read? Let's chat in the comments.
FOLLOW ME ON SOCIAL MEDIA TO SEE WHAT I'M CURRENTLY READING:
Twitter: @amaysn1
Instagram: @tashalikesbooks
Goodreads: AmaysnReads
Book of the Month: https://www.mybotm.com/4f2lrch51bjfw29?show_box=true (Use link and join for $5)
Scribd: https://www.scribd.com/gie/6lag6q (Try for a free month)
Much Love,
Tasha