Hey y'all! Today I am coming with my April/OWLs Magical Readathon TBR. The OWLs Magical Readathon is hosted by the Book Roast on YouTube and runs the entire month of April. There are 12 prompts but I am aiming to only complete 6 of them. To get more information about the readathon you can click on the announcement video here. In addition to the 6 books for the readathon I have six more books that I would like to complete this month. 
OWLs Magical Readaton
Charms ( Age-line: Read an adult work)
No One is Coming to Save Us by Stephanie Powell Watts – This is a Gatsby-esq about an African American family and their unexpected rise to wealth. I have been wanting to read this for a long time and I am finally getting to it.
Defense Against the Dark Arts (Reducto: title starts with an "R")
Romancing the Duke by Tessa Dare – I have recently been trying to get into the romance genre and I have heard amazing things about Tessa Dare. This is the first book in her Castles Ever After series.
Herbology (Plant on the cover)
Purple Hibiscus by Chimamanda Ngozi Adichie – I have read two thing by Adichie and enjoyed both. This, I believe, is her debut novel that follows a girl whose family is privileged and has the best the country has to offer, however her tyrannically religious father is essentially suffocating the family. I have heard fantastic things about this novel and I can't wait to finally read it.
Muggle Studies (Contemporary)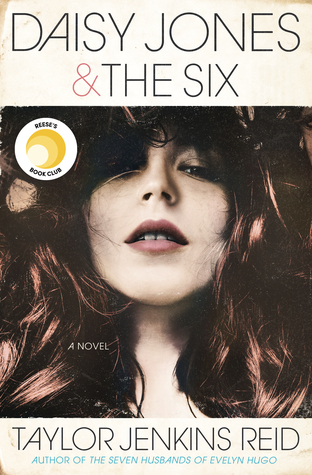 Daisy Jones & The Six by Taylor Jenkins Reid – This is her newest novel told in an interview format following a Fleetwood Mac-esq band. I have heard fantastic things about this novel and even better things about the audiobook. I will definitely be trying to get to this one by the end of the month.
Potions (Next Ingredient: sequel)
The Winter of the Witch by Katherine Arden – This is the final book in the Winternight trilogy where we follow Vasya and all the craziness that has happened over the past two books. In my quest to finish as many series as possible, I'm excited to complete this one this month.
Transfiguration (Sprayed edges or red cover)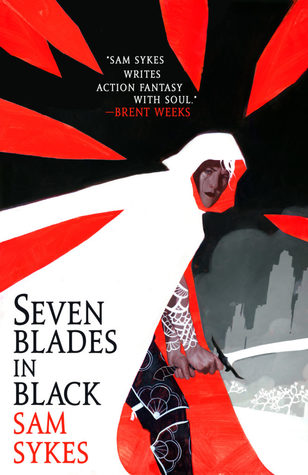 Seven Blades in Black by Sam Sykes – This is book one in Sam Sykes new The Grave of Empires series.We follow Sal the Cacophony who is a disgraced magician looking for revenge. I one this in a Goodreads giveaway and I just have such a good feeling about it.
Other Reads
Senlin Ascends by Josiah Bancroft – I read the first chapter of this book and really enjoyed the characters and the setting. This follow Senlin who goes on his honeymoon with his new wife to the Tower of Babel, a crazy tower with a lot of history and myth. Upon making their way to the tower, Josiah and his wife get separated in the chaos and he is trying to find her. I have heard nothing but glowing reviews of this book and I'm excited to finally start the trilogy.
Little & Lion by Brandy Colbert – This is my first pick off my second quarter TBR, coming soon, and it's a YA contemporary about a girl who comes home from boarding school to help take care of her brother who has recently been diagnosed with bi-polar disorder. Things happen when she and her brother are in love with the same girl. This book is suppose to be very racially and sexuality diverse and I have been meaning to read it for a long time.
Hope and Red by John Skovron – This is an adult epic fantasy that I don't know a lot about but I want to read it because the reviews I have heard have been glowing. This is also a book off of my second quarter TBR.
Bad Blood: Secret and Lies in a Silicon Valley Startup by John Carreyrou – This is the account of the Theranos scandal. I, like others, have been obsessing over this scandal. I can't wait to listen to the audio for this book.
Skyward by Brandon Sanderson – This is Sanderson's YA sci-fi about the girl of a disgraced father who wants nothing more than to be a pilot in the space army(?). I have heard this is fast paced and well written. Pretty much everything that I like in a book.
An Unkindness of Ghost by Rivers Solomon – This is a sci-fi that is like the southern united states with division based on race and class. I have heard AMAZING things about this. I have been meaning to read this for ages and I hope I can finally get to it this month.
Those are the 12 books that I hope to read this month. This is ambitious because I haven't been audiobooking very much this past month, which you will see in my wrap-up and I'm also in the middle of more books than I care to admit. Anyway, what are you planning to read for the month of April? Are you planning to participate in the readathon? Let's chat in the comments.
FOLLOW ME ON SOCIAL MEDIA TO SEE WHAT I'M CURRENTLY READING:
Twitter: @amaysn1
Instagram: @tashalikesbooks
Goodreads: AmaysnReads
Book of the Month: https://www.mybotm.com/4f2lrch51bjfw29?show_box=true (Use link and join for $5)
Scribd: https://www.scribd.com/gie/6lag6q (Try for a free month)
Much Love,
Tasha