Hey y'all! Today I am here to tell you about all the books that I read during the month of March. Again, I had ambitious goals but I hit a slump at the end of the month. I still managed to complete, 9 books which ain't too shabby. Here are all of the books that I completed/read during the month of March.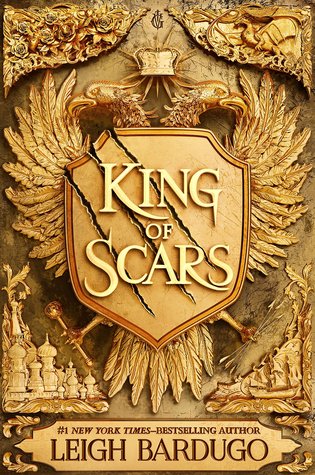 King of Scars by Leigh Bardugo – I was so excited for this book and it took me forever to get through this book. Now I have always said that Leigh Bardugo is good at the long game but this book was so weird. The pacing was off and nothing really happened.
On the Come Up by Angie Thomas – This is Thomas's sophomore novel about Bre who is an undergroud rapper and is ready to do anything to get her family out of the situation that they are currently in. I really enjoyed this one and hope to have a full review up very soon.
The Wizards of Once by Cressida Cowell – I have a review for this one. This is a middle grade fantasy story that follows Wish, a warrior and Xar, a wizard. I really enjoyed this book and do recommend.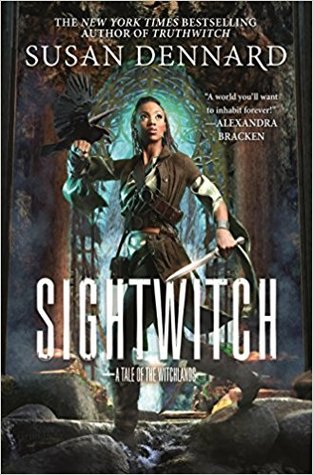 Sightwitch by Susan Dennard – This is the prequel novel in the Witchland series. In this we follow, Ryber Fortiza who is essentially the last Sightwitch left. I really enjoyed this and I liked the backstory we got for another character in the Witchland series. The book is told in journal entries, etc. I can't wait to see how this relates to Bloodwitch because I have heard that it does tie in.
Royal Assassin by Robin Hobb – This is the 2nd book in the Farseer trilogy and we follow an older Fitz who is still trying to find his place in the court, while dealing with learning how to control his magic. I enjoyed elements of this one but I don't absolutely love it.
The Paying Guest by Sarah Waters – I did not really enjoy this book. In my Goodreads review I outline a little why I don't like it, but I will be doing a full review on this one because I have a lot of opinions. I'd recommend this author but not this book.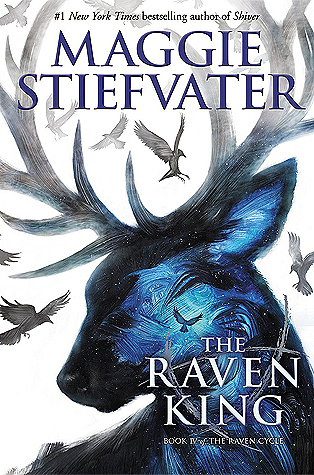 The Raven King by Maggie Stiefvater – This is the finale in The Raven Cycle. The resolution to some plot points were really good and then there were other things that I just didn't enjoy the resolution. I will be doing a full series review for this one, so keep an eye out.
The Crimson Crown by Cinda Williams Chima – OH MY GOSH!! I loved this book and I love this series! Some things were not necessarily surprising but I liked the way the series, and especially the romance, wrapped up. Again as I'm catching up on reviews, look for a full series review because I love this series.
Maybe in Another Life by Taylor Jenkins Reid – I picked this one up on a whim because I got a kindle tablet and I could finally utilize Scribd to its full potential. I thoroughly enjoyed this story. I cared about both storylines, but I of course had a favorite and I like to believe she followed that one.
These are all of the books that I managed to read in the month of March. I was able to complete two series this month: The Raven Cycle and The Seven Realms, two series I'm so happy to have completed. I also pick up an adult contemporary, which I rarely read, and loved it so much. I found that I was reading too much of the same genre so I hope to start diversifying that a little more in April. If I had to pick a favorite for this month it would probably be between On the Come Up and Maybe in Another Life.
What was your favorite read of March? Let's chat in the comments.
FOLLOW ME ON SOCIAL MEDIA TO SEE WHAT I'M CURRENTLY READING:
Twitter: @amaysn1
Instagram: @tashalikesbooks
Goodreads: AmaysnReads
Book of the Month: https://www.mybotm.com/4f2lrch51bjfw29?show_box=true (Use link and join for $5)
Scribd: https://www.scribd.com/gie/6lag6q (Try for a free month)
Much Love,
Tasha